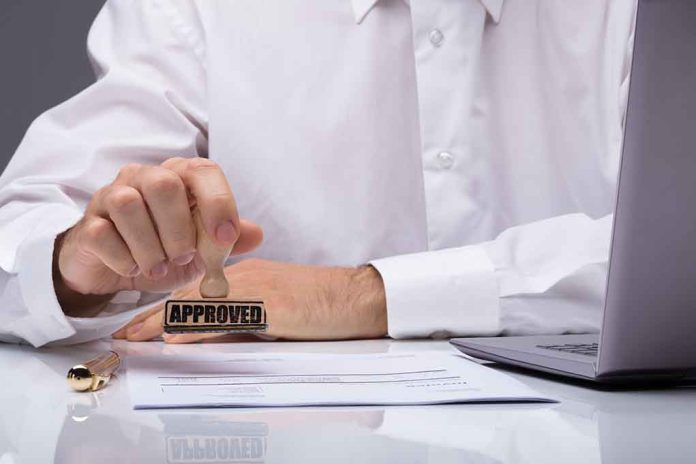 (BrightPress.org) — The $1.7 trillion omnibus spending bill faced a new obstacle getting passed as we close out 2022. Senator Mike Lee (R-UT) proposed a Title 42 Amendment which delayed the process. The 4155-page whopper was relayed to congress on Tuesday, the 21st of December with the expectation of Democrat leadership that the bill would be rushed through without further hold-ups.
Many Republicans are taking issue with that, Senator Rand Paul (R-KY) being the loudest among them. He took to Twitter to mock the omnibus package by doing a parody of The Night Before Christmas. Kevin McCarthy (R-CA), the Republican minority leader in the House opposes the omnibus package and "blank checks" for Ukraine; the bill contains a further $45 billion for Ukraine. The major delay is around an immigration policy called Title 42.
Title 42 is a pandemic-era immigration policy that was set to expire at the end of the year which made it easier for border patrol and other agencies to send migrants back to their home countries. Border states and towns are expecting further increases in migration with its expiration and some states have deployed the national guard in order to cope with the anticipated surge across the border.
Sen. Lee's amendment would have bound funds for the Department of Homeland Security to the Biden administration which would prevent the policy from expiring. The amendment was thought to have had enough support in the Senate to pass, but Senators Kyrsten Sinema (I-AZ) and Jon Tester (D-MT) proposed a separate amendment that would prolong Title 42 until a strategy to deal with an increase in illegal border crossings was in place, as well as providing for a variety of additional security efforts. Neither amendment passed.
In the end, the Senate voted 68 to 29 to send the legislation to the House. This may buy some political capital for Republicans who will take majority leadership in the House from Democrats as the new members are seated. This will give Republicans more control over the budget for the following year which is why Democrats were trying furiously to get the omnibus package passed as quickly as possible.
Copyright 2022, BrightPress.org