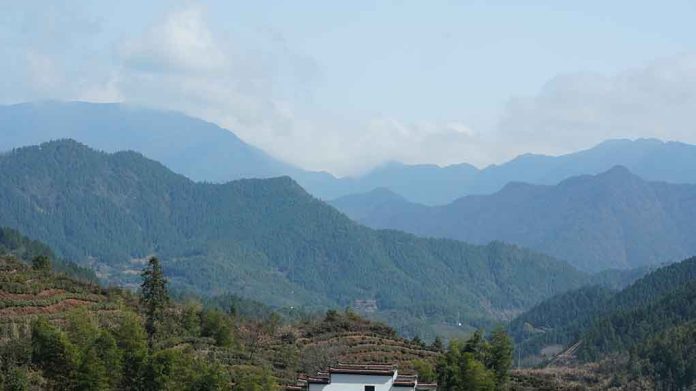 (BrightPress.org) – In the 1990s, Chinese airlines recorded several deadly crashes. Since then, air safety in China has improved considerably. The last major plane crash was in August 2010 when a flight struggling with heavy fog crashed, killing 44 people. On Monday, March 21, a Chinese Eastern Boeing 737-800 flying from Kunming to Guangzhou dropped 31,000 feet from the sky in two minutes and disintegrated into a fireball on impact.
All 132 people aboard are presumed dead. Locals and media outlets shared images and videos of the crash site on social media. Aircraft debris was scattered along the landscape as smoke billowed from bamboo fields that caught fire after the deadly crash.
🚨 #China

🔴'No sign of life' among debris, says firefighter

🔴 Xi Jinping calls for 'all effort' to be made in rescue mission

Follow live ⬇️ https://t.co/oFhhPz1ETZ

— The Independent (@Independent) March 21, 2022
President Xi Jinping instructed officials to organize search and rescue teams. Over 600 emergency workers responded to the crash. Firefighters successfully extinguished the flames and searched for survivors. Additionally, the president ordered an immediate investigation.
China Eastern Airlines changed the color of its website to black and white in memory of those who lost their lives on the flight and ordered its fleet of 737-800s grounded pending investigation. Boeing said it would aid in the investigation as well. The 737-800 is one of the most popular airliners globally, and it has a sterling safety record. Thousands of the planes are in service internationally. Investigators are working to determine if the crash was due to structural or mechanical failures, a mid-air collision, or terrorism.
Copyright 2022, BrightPress.org