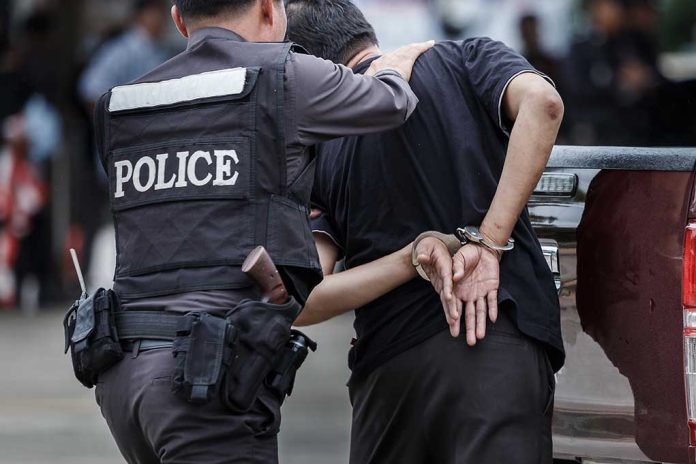 175 Arrested in Government Sting Operation
(BrightPress.org) – The United States Immigration and Customs Enforcement (ICE) agency had a busy late summer and early autumn. Beginning on August 20 and running through September 30, agents took to the streets across the country to track down and detain some of the nation's most dangerous illegal aliens. With charges ranging from multiple DUIs to first-degree homicide, ICE dealt a swift blow to an army of underground criminals.
By the Numbers
The sting, run by ICE Enforcement and Removal Operations (ERO) officers, nabbed 175 illegals with criminal records worthy of the agency's attention. The mission focused on drunk drivers, according to ERO Executive Associate Director Corey Price. The agency released a statement quoting Price's insistence that this kind of concentrated crimefighting is necessary to safeguard Americans.
"ERO continues to remove [illegal aliens] who are negatively affecting the safety of our communities," said Price. Of those arrested, at least three directly contributed to the deaths of innocent Americans. A 45-year-old Mexican man arrested in Banning, California, has a conviction for a hit-and-run accident causing injury or death. A 35-year-old Salvadoran caught in Bellport, New York, has a second-degree manslaughter charge, and another Mexican man, 40, taken into custody in Norcross, Georgia, is guilty of first-degree homicide by vehicle.
Others detained by the agency made the list for such crimes as assault, domestic violence, larceny, fraud, weapons violations, and cruelty to children. The focus of the operation was public safety, so the agency went after those most likely to cause harm to the community. Price pointed out that "more than 11,000 people in the US died as a result of [accidents] involving a drunk driver in 2020."
Is It Enough?
In addition to the numbers from those taken down in the sting, ICE shared the ERO's running totals for Fiscal Year 2021. The division conducted 74,082 administrative arrests. They were all non-citizens, including 12,025 with aggravated felony convictions. More than 1,500 were homicides and nearly 3,500 sexual assaults.
Despite the ERO's 40-day focused operation, overall deportation numbers are down. According to a release from the Center for Immigration Studies, however, there was a 70% decline in deportations in 2021. former Acting ICE Director Thomas Homan told Breitbart news that Biden's policies only result in one deportation per 100 illegal entries.
Copyright 2022, BrightPress.org