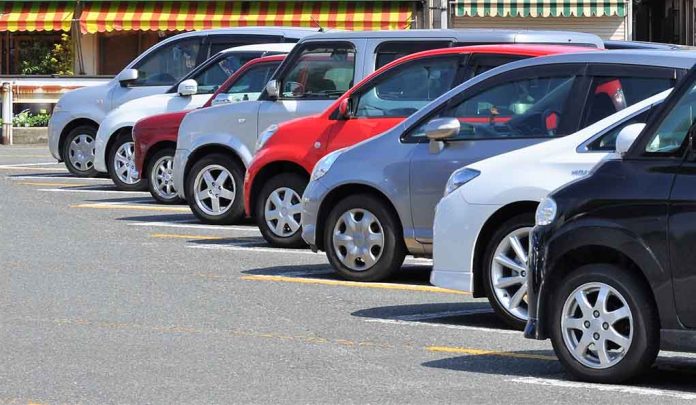 2.9 Million Cars RECALLED After Deadly Flaw Uncovered
(BrightPress.org) – Car manufacturers do everything they can to ensure vehicle safety and prevent expensive recalls of their products. The industry has strict safety guidelines. Still, now and then, things can go wrong. On June 10, Ford recalled approximately 2.9 million crossovers, vans, and sedans.
According to a report by the National Highway Traffic Safety Administration (NHTSA), a situation could arise whereby the driver can't be confident whether or not the vehicle is truly in park.
FORD RECALL: Ford is recalling 2.9 million vehicles that may roll away after being put in park after at least four alleged injuries. The recall includes vehicles made from 2013 to 2021 and includes the C-Max, Edge, Escape, Fusion and Transit Connect models. pic.twitter.com/lv3PFm1T7f

— CBS Evening News (@CBSEveningNews) June 15, 2022
The recall report by the NHTSA said that if a brushing in a shifter linkage wears down or fails, there is a risk that when the driver puts the vehicle in the park position, it isn't. Instead, it's in neutral as the shifter stalk cannot control the transmission. That could create a dangerous situation for both pedestrians and other vehicles. Ford's solution to the problem is to replace the bushing and place a protective cap over it to prevent it from wearing.
The Ford vehicles under the recall include:
2013-2018 C-Max
2015-2018 Edge
2013-2019 Escape
2013-2016 Fusion
2013-2021 Transit Connect
If you want to confirm that your vehicle is under the recall, you can run your vehicle VIN number through the NHTSA's recall website.
According to popular car opinion website Jalopnik, Ford is also recalling the Mustang Mach-E electric crossover due to a faulty battery connector.
Copyright 2022, BrightPress.org