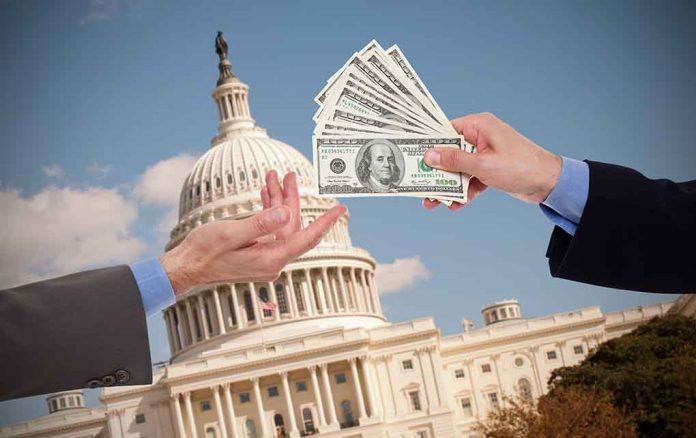 20 States ENACT New Election Finance Rule
(BrightPress.org) – For decades, money in politics has been a source of debate. Some believe that its influence is so massive that it's possible for candidates to buy a political office instead of earning it from voters. For the most part, it's been a bipartisan issue.
In 2021, Republican-led states passed election reform laws that would make it more difficult for private entities to fund elections. Some believe the benefit is that voters may feel wealthy donors and activist groups can't influence an election one way or another.
"20 states have enacted laws banning private money to administer public elections."

Livingston County, #Michigan, became the latest jurisdiction in the country and the first in its state to ban the private funding of the administration of elections. https://t.co/UTdhRgBfBG

— The Epoch Times (@EpochTimes) June 18, 2022
So far, 25 state legislatures have passed laws limiting private money's influence on elections but only 20 of the states enacted the bills. The governors of Louisiana, North Carolina, Pennsylvania, Michigan, and Wisconsin vetoed the legislation. Four of these are considered significant battleground states.
Even though Michigan Gov. Gretchen Whitmer (D) vetoed the bill in her state, one county passed a proposal along similar lines. On June 13, Livingston County Commissioners unanimously approved a resolution prohibiting the county from receiving funds from outside sources to help cover the cost of administering an election.
A study by the National Institute for Civil Discourse said that states have not appropriately funded elections across the country. As a result, private donations play a vital role in helping pay for elections. The problem is that outside money may erode trust in elections if voters perceive that a donor is covering costs in hopes of making some kind of gain for themselves.
Copyright 2022, BrightPress.org