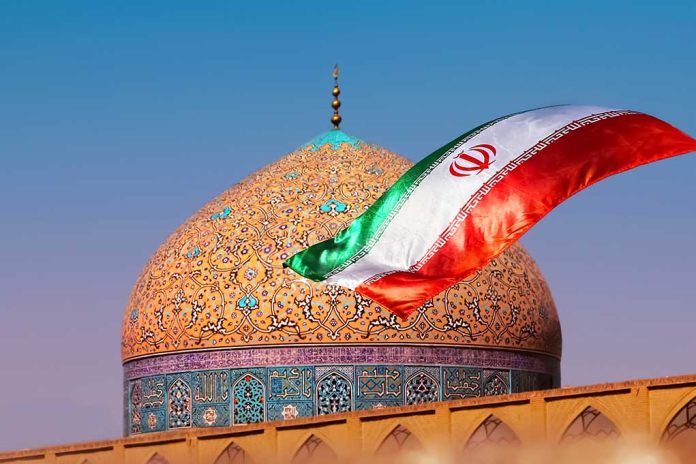 Lawmakers On Both Sides Call Out Foolish Scheme
(BrightPress.org) – In 2018, then-President Donald Trump withdrew the United States from a nuclear agreement reached with Iran during President Barack Obama's tenure. The deal was supposed to disincentive Iranian leaders from developing a nuclear bomb. Trump withdrew from the agreement, but his predecessor has other plans.
Over the last year, President Joe Biden's administration has been in talks with Iran to revive the agreement. During that time, Iranian officials pulled the plug on UN watchdog groups observing their nuclear ambitions. Israel sternly warned Iran was close to making a viable atomic bomb.
Now, as the Biden administration signals it's close to a pact, 50 bipartisan lawmakers say they want to see the details of any arrangement with Iran Biden plans to enter.
Bipartisan Group of Lawmakers Express Deep Concerns
On Thursday, September 1, 50 House members from both parties signed a letter expressing concern about any potential deal the administration may reach with Iran. The 34 Democrats and 16 Republicans demanded the president share any proposed agreement with Congress before officials sign it. They expressed concern the proposed deal could weaken sanctions that target the country over its terrorist activities. International officials are signaling that an arrangement to revive the Joint Comprehensive Plan of Action (JCPOA) could be imminent.
On Thursday, The Hill reported that French President Emanuel Macron said he hoped the deal would be completed within the next several days. Additionally, on Wednesday, Biden spoke with Israeli Prime Minister Yair Lapid, who remains staunchly opposed to any arrangement with Iran.
The bipartisan group stressed an agreement will not stop Iran from acquiring nuclear weapons and may not address potential threats like the funding of terrorism and dangers to Israel. Lawmakers are concerned that the administration could weaken sanctions on the Islamic Revolutionary Guard Corps (IRGC), which the State Department designated a terrorist group. The letter noted the Justice Department charged an IRGC member with plotting to murder former national security adviser John Bolton.
Additionally, lawmakers stated it's unacceptable for Russia to keep Iran's excess enriched uranium, which it could use to make a nuclear weapon. They explained that if the US and Europe lift sanctions, Iranian leaders could turn around and help their allies in Moscow.
Congress Helpless To Stop Any Arrangement
The Iran Nuclear Agreement Review Act requires the president to submit any new nuclear pact to the Senate, which would have a 30-day review period. If lawmakers don't like what they see, they can present a resolution disapproving of the measure. Still, it would be unlikely to garner the two-thirds supermajority of the Senate required to override a presidential veto.
Iran is allegedly considering a proposal by the Biden administration. Officials aren't saying anything about a potential deal as they wait to see if the Iranians will accept it or not.
Will lawmakers get their way if things come to fruition?
Copyright 2022, BrightPress.org