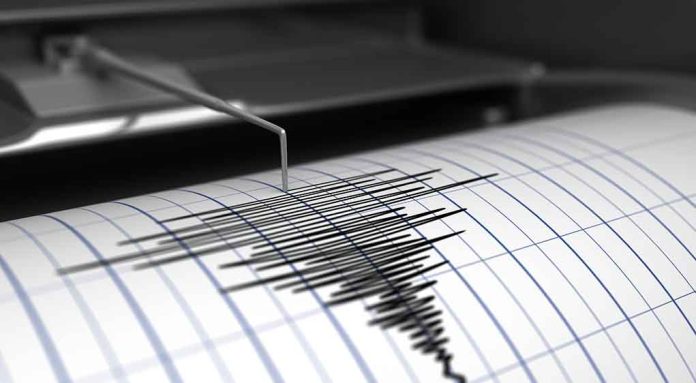 (Brightpress.org) – A massive earthquake near the Syria-Turkey border left thousands dead and many more injured Monday, February 6th. Multiple collapsed buildings – hundreds, according to reports – and the AP is reporting a current death count of 4,000 which is certain to rise over the next few days as recovery and rescue operations continue.
The quake registered 7.8 on the Richter scale, the measurement of how intense an earthquake is goes from 1 to 9, with few quakes reaching this magnitude of destruction. The early-morning disaster struck just before dawn, forcing residents outdoors in cold, wet weather. Many buildings were destroyed, and intense aftershocks kept everyone in a state of utter panic throughout the morning.
The U.S. Geological Survey reported the quake registered 7.8, and only a few short hours later they reported another at 7.5. They said that this was a separate quake and not an aftershock. The number of destroyed buildings was in the thousands across the region as offers for aid began to pour in from around the world.
Dr. Steven Godby, a professor at Nottingham Trent University who studies natural disasters, pointed out that in addition to the raw destruction, the cold winter temperatures will exacerbate the problems of rescue and survival.
Rescuers are searching for survivors across several cities in the region, as hundreds are still trapped in the rubble. One survivor told the AP that three buildings were flattened by the quake close to his home, and he heard the pleas of a survivor still buried as people attempted to save him.
Folks in Cairo experienced minor effects from the quake, while residents of Beirut and Damascus were knocked from sleep, and many ran into the streets to avoid harm. The natural disaster couldn't have come at a worse time with Turkish and Syrian forces engaged in a decades-long battle with separatists and terrorists fighting for control of the region. Millions have fled the conflict seeking refuge in Turkey and elsewhere in Europe.
The area is home to major fault lines and experiences regular quakes. As recently as 1999, a similarly deadly quake struck the northwestern part of Turkey killing over 18,000 people.
Copyright 2023, BrightPress.org