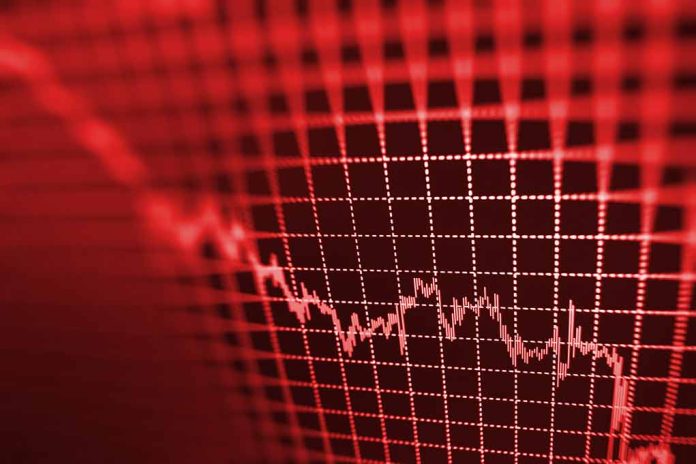 (BrightPress.org) – Americans are anticipating a worsening economic future, with 75% of respondents to a Gallup poll reporting they think things are going to get worse. Only 19% said things were getting better, and 5% replied the economy was stagnant. A tweet tallying the results over time showed Americans have had a steadily worsening outlook on their economic futures.
In April 2021, for example, 47% anticipated things to get better while 46% reported expecting things to get worse. By February of this year, 68% reported having negative expectations, which increased to 72% in March. The dramatic increase over the last two years is a severe indictment of the Biden administration's economic policies and the longer-term consequences of pandemic-related shutdowns. 
During Trump's presidency, 49% saw improvement in the economy, whereas 44% were seeing declines. Today only 15% of respondents rated Biden's economic policies as "good" whereas 47% replied they were "poor." 
The poll also asked about having faith in Biden's ability to improve the economy, only a dismal 15% said they possessed such a belief. The Gallup poll ran during April and surveyed 1,013 adults. They're reporting an error margin of 4%. 
In other polling news, Robert F. Kennedy Jr., son of assassinated Senator Bobby Kennedy, showed strong support in a Fox News poll released on April 26th. The poll which compared support for Joe Biden, RFK, and spiritual guru Marianne Williamson – the only announced Democratic Primary candidates thus far – showed 62% preferred Biden, 19% went for RFK, and 9% chose Marianne Williamson. 
According to the results, Gen X'ers and women preferred candidates other than Biden. A USA Today poll showed 14% supported RFK last week, which many are saying is a strong showing for someone considered a longshot. 
On the opposite side of the aisle, Trump is still in the lead and his New York indictment has actually boosted his numbers. The Fox poll showed 53% of respondents supported him, DeSantis had 21%, Mike Pence showed 6%, Nikki Haley 4%, and Vivek Ramaswamy with 3%. 
Copyright 2023, BrightPress.org