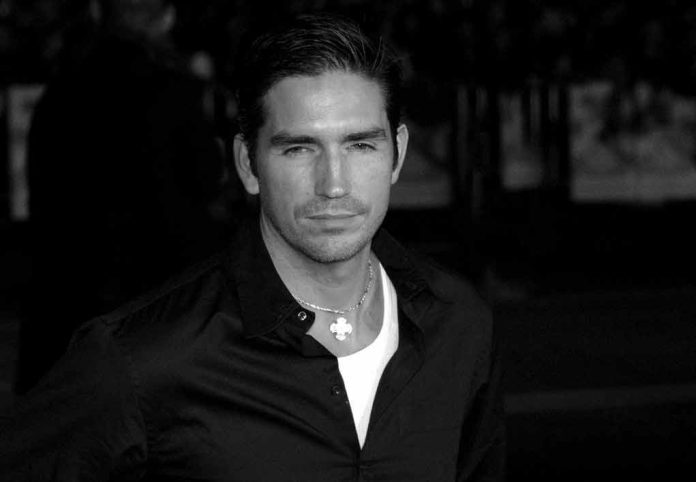 (BrightPress.org) – Actor Jim Caviezel appeared on Steve Bannon's "War Room" on Tuesday night, sharing some of his thoughts on the human trafficking epidemic, the featured subject of a new film he's working on. "Sound of Freedom" from Angel Studios is a look into the practice through the lens of a true story.
Caviezel has been featured in films like Passion of the Christ (2004) and The Count of Monte Christo (2002) and had a long-running appearance on the TV series "Person of Interest." He implicated multiple US agencies in facilitating the practice during his interview with Bannon.
Caviezel elaborated on sentiments by Tara Lee Rodas, a Project Veritas whistleblower who testified before Congress that US agencies are facilitating and covering up the institutionalized trafficking of minor alien children who enter the country illegally through the southern border. He suggested that investigators who wanted to address the systemic nature of the problem are in a minority compared to those who prefer to maintain the status quo. He also correlated the phenomenon with the widespread push for transgender ideology from companies like Budweiser and Target who lost billions of dollars, "something's going on, right?" He said.
Caviezel pointed out that major media avoids human trafficking stories, they may give some pithy coverage one day, but the next it's gone. He explained that his production team "disappeared" during work on the film and he found out later that they had performed an emergency operation to rescue 200 children from a trafficking ring nearby. The film was shot in Columbia.
Caviezel hopes that the film will bring people together and expose the menace of human trafficking to more people, shining a spotlight on the issue and ultimately forcing law enforcement and federal agencies to take action. Multiple whistleblowers continue to reveal that human and child trafficking are serious ongoing problems in the US and around the world, while very few agencies seem interested in genuinely combating the lucrative practice.
Copyright 2023, BrightPress.org