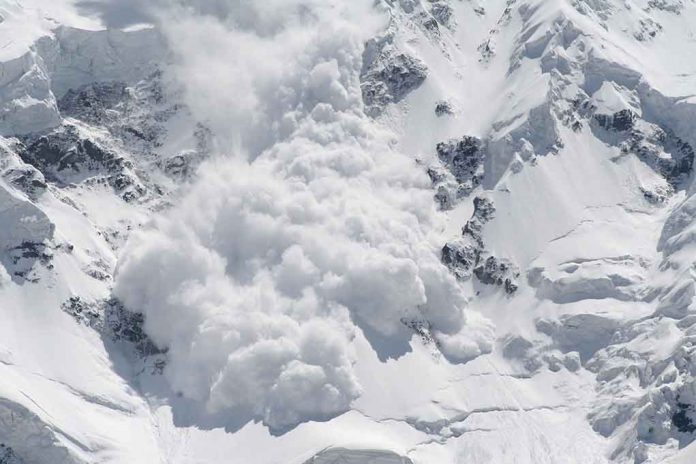 Air Force Prepares To Face America's Enemies – BRUTAL Conditions Revealed
(BrightPress.org) – During the Cold War, Alaska was the first line of defense for the US Air Force due to its close proximity to Russia. The Soviet Union saw the state as the most straightforward attack route. The adversarial military often sent their bombers into US air space near America's northernmost state. Not much has changed today except for the hardware and training.
In April, the Air Force completed a two-year buildup of F-35 and F-22 fighter jets in Alaska. The state's demanding terrain and harsh conditions provided for advanced instruction in arctic conditions. It also offers easy access to the Pacific region, including a fast combat deployment to Russia and China if needed.
To prepare for the harsh environment in the state's airspace, pilots wear several layers of thermals under their flight and G suits. Temperatures can get as low as -50 degrees. Still, with all the extra clothing, pilots prefer to walk to their aircraft to avoid overheating. The military says to achieve their training and mission objectives, those stationed in Alaska experience a demanding culture of discipline.
In 2006, the Air Force created Red Flag Alaska. Eielson Air Force Base and Elmendorf-Richardson are the home of the realistic 10-day air combat training exercises held at least four times per year.
#DYK – Red Flag-Alaska is a series of @PACAF commander-directed field training exercises for U.S. and partner nation forces, providing combined offensive counter-air, interdiction, close air support & large force employment training.@INDOPACOM pic.twitter.com/lIeLUUYuU7

— U.S. Air Force (@usairforce) August 13, 2022
The armed forces designed the program to increase the operational capabilities of the various units that participate in the scheme.
Copyright 2022, BrightPress.org