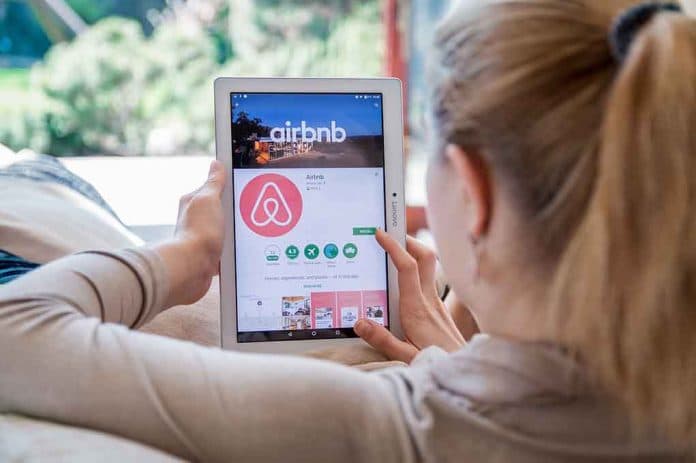 (BrightPress.org) – The economic noose around Russia's neck continues tightening as its war with Ukraine rages onward. The US and its allies have imposed deep sanctions intended to force Russian President Vladimir Putin's hand. Noted hospitality company Airbnb recently joined the growing list of private companies refusing to do business with Russia and its supporters in the war effort.
The international company allows property owners to rent their homes to travelers. On Monday, April 4, Airbnb announced it was suspending operations in Russia and Belarus. The company has banned residents from the two countries from listing their properties or making reservations anywhere else.
Not only has @Airbnb left Russia and Belarus, but it's now banned Russian and Belarusian nationals from using its service anywhere in the world. https://t.co/h6cSkedn8k

— rothrock (@KevinRothrock) April 4, 2022
When the company announced the decision on its website, it initially created confusion and anger. A translation of the announcement suggested that all Russian and Belarusian nationals were banned no matter where they lived in the world. Company officials told Newsweek it was a mistake and that the company didn't ban all Russian and Belarusian nationals living in other countries.
Additionally, Newsweek confirmed that Airbnb was waiving fees for both hosts and guests inside Ukraine. The company said it would give all proceeds to the hosts and not take its regular cut of any sales in the war-torn country.
Many wonder if Airbnb's decision fair or if they are taking things too far. Time will tell.
Copyright 2022, BrightPress.org