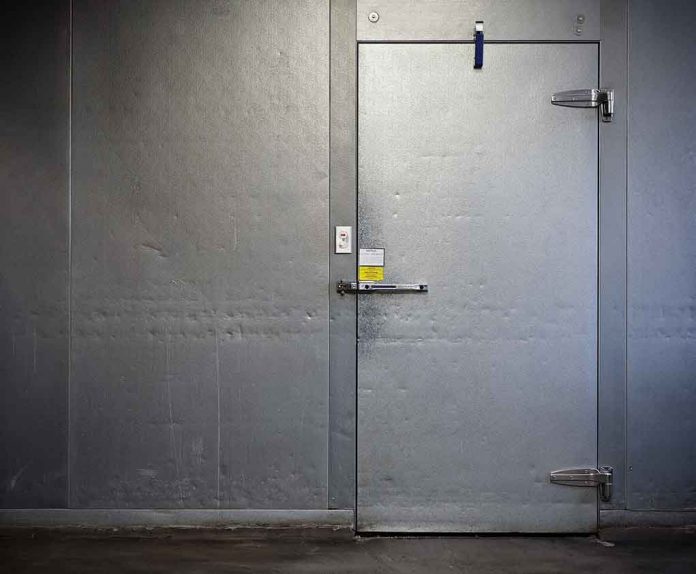 (BrightPress.org) – In a stunning case of police brutality, Alabama officers are facing a new lawsuit for their treatment of one man that left him dead from hypothermia on January 27th. Walker County officers must have put Anthony Mitchell, 33, in a freezer or otherwise freezing environment for his body temperature to drop to 72 degrees, the medical examiner said.
While Mitchell was dying from hypothermia and suffering from an inability to move, officers toyed with his limp naked body, according to photographic evidence presented in the complaint. When officers finally decided to take him to the hospital, they didn't call for an ambulance but rather drove him there in a squad car. They claimed he was alert and responsive, but the video and photographs suggested otherwise.
The physician who examined him was baffled by his low temperature, and explained that hypothermia was ultimately the cause of death. One corrections officer was so appalled by the way he was treated, she captured security footage on her phone and got it to Mitchell's family members.
Mitchell was arrested on January 12th after having a mental health breakdown and someone called the police after suspecting he might harm himself. When officers arrived he fired a shot at deputies from a handgun before retreating into the woods behind his home. SWAT officers eventually were able to arrest him without further incident.
While Mitchell was struggling with drug addiction and mental health, his mother was paying his bills and providing him with food. His cousin, who was the last family member to see him prior to his arrest, had commented that he appeared to be suffering from delusions and had lost approximately 90 pounds of body weight.
While it's clear this is a tragic case of police brutality, it should also be clear that the problem with policing is hiring officers that are effectively psychopaths or sociopaths, people without a conscience. There was obviously no racial motivation here, just as there was none in the Tyre Nichols' case, but that won't stop corporate media from raising the specter of institutionalized racism.
Copyright 2023, BrightPress.org