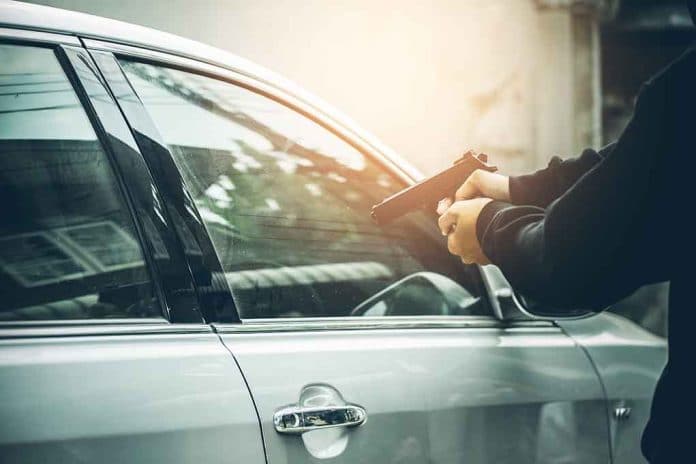 (BrightPress.org) – Across America, far-left prosecutors continue to allow criminals to walk free by refusing to prosecute them. The epidemic is partly responsible for rising crime rates across the nation. In St. Louis, Missouri, one man brazenly attempted a crime which police say the DA's office refuses to press charges. On Saturday, March 19, an unnamed 27-year-old man tried to hijack a marked police car with two officers sitting inside the vehicle.
Police said they were responding to a call regarding a report of gunfire when a man jumped in front of a moving police cruiser to stop the car. The officers said the man then stood next to the passenger window and pointed a gun at them. When he realized it was the police, the individual immediately fled. Police later captured the assailant in a parking lot of a nearby restaurant. The St. Louis Police Department said prosecutors refused to press charges for attempted carjacking and asked the media to question the DA's office. The DA's office says it is short-staffed and can't handle its current caseload.
St. Louis prosecutors will not charge man arrested for trying to carjack police officershttps://t.co/3M0QraveRA

— Fox News (@FoxNews) March 22, 2022
The police charged the man with first-degree robbery, armed criminal actions, and resisting arrest. The circuit attorney's office said they were investigating the case. The 27-year-old man faces previous charges for domestic assault, violating a protection order, and first-degree property damage.
Copyright 2022, BrightPress.org