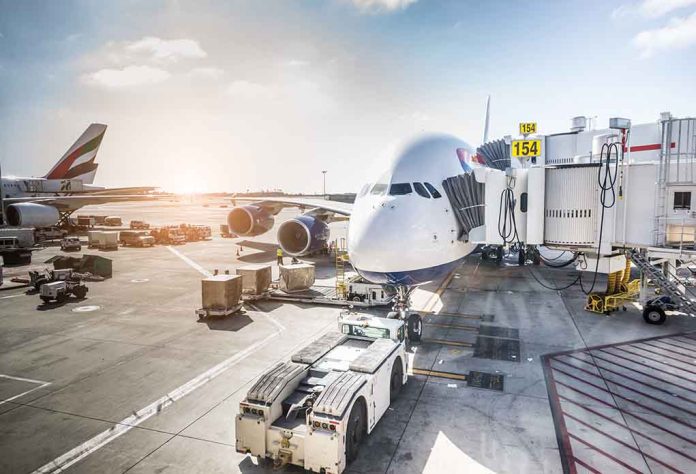 (BrightPress.org) — American Airlines (AA) is under fire for retaliating against employees who reported health concerns according to an investigation by the Department of Labor (DL). Flight attendants who had reported toxic fumes while working on AA airplanes blew the whistle back in August 2022 after they were discouraged from reporting health-related problems, according to an Occupational Safety and Health Administration (OSHA) statement from January 4th, 2023.
OSHA has ordered AA to pay almost $7,000 in fines for violating the 1970 OSHA Act. "Our investigation found that the flight attendants engaged in protected activities," OSHA Area Director Timothy Minor said in a public letter to the airline. Minor's letter claimed the airline had at least one incidence of discriminating against an employee who complained about the health impact of jet fuel fumes that were leaking into the cabin.
Minor's letter also demanded proof of corrective action which could take the form of air sample tests or other maintenance procedures. AA will have 15 business days to comply, contest the findings, or request a meeting.
American is the largest airline in the U.S. with roughly 109,000 employees, a quarter of which are flight attendants. A 2008 report from the House of Representatives found chronic under-reporting of work-related injuries. That would imply there are more injured parties working at AA that haven't reported their concerns.
Minor reminded AA that "federal law protects workers' rights to voice workplace safety and health concerns without fear of retaliation." Continuing, he said that retaliation creates a "chilling effect" that prevents future reports, putting more employees at risk of an adverse health impact.
This is far from the first time the airline has been cited for OSHA violations. In the last two decades, AA has been fined numerous times for failing to protect its employees. Fines range from tens to hundreds of thousands of dollars for offenses that include failure to protect employees from fall hazards, hygiene issues, electrical/fire hazards, and mechanical injury. One wonders how they manage to stay in business with practices like these.
Copyright 2023, BrightPress.org