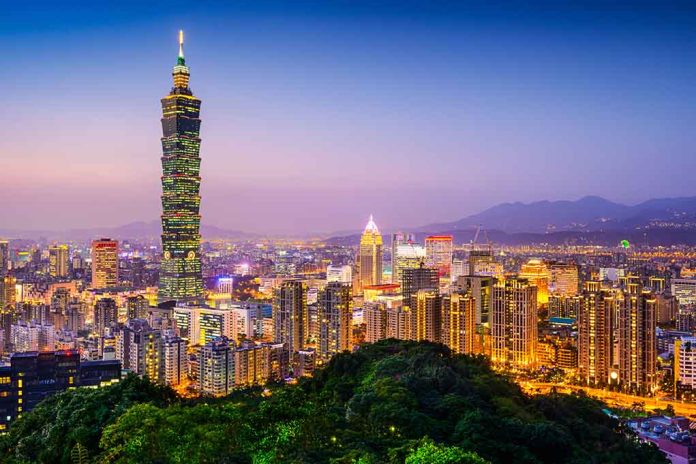 Teacher BUSTED In Massive Sting – You Won't Believe This!
(BrightPress.org) – An American English teacher living and working in Taiwan recently found himself indicted as part of a complex drug sting. The hidden-in-plain-sight operation caught the attention of authorities, who quickly swooped in after receiving a tip about the facility in question.
On Tuesday, July 26, the Ministry of Justice Investigation Bureau (MJIB) reported it had received a tip about amphetamine production in the heart of a Taiwanese city. Police said they arrested four men, one of them a US educator.
American teacher busted for operating amphetamine factory in Taiwan https://t.co/EpvdP9EY30 pic.twitter.com/MjYJk14ilW

— New York Post (@nypost) July 28, 2022
Using only surnames, MJIB explained that two men with criminal records used a facility in the heart of an urban area to manufacture amphetamines. As it was surrounded by banks and stores, the suspected criminals believed it was the perfect spot to conceal their activities. They recruited the school teacher, hoping his profession would help them avoid the suspicion of law enforcement.
Police said the suspects piled up construction materials outside of the building to create the impression that renovations were ongoing. It didn't work. MJIB learned that the American educator used his time away from work to transport drugs and equipment between the makeshift factory and a warehouse where the illicit drug makers stored equipment used to make the drugs.
On March 11, authorities raided the drug house. They arrested four men, including the American teacher. Additionally, police impounded 2.5 pounds of amphetamines, 21 pounds of semi-finished amphetamines, and a massive number of raw materials and drug-making equipment.
Copyright 2022, BrightPress.org