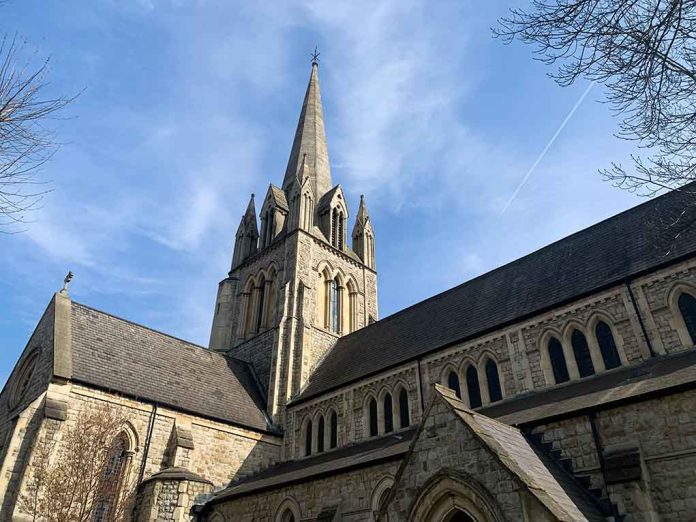 (BrightPress.org) — The Church of England is about to find out just what the internet phrase "go woke, go broke" means as they've unveiled a £100 million reparations package. The initiative is the latest in a series of apologies over the years that the CoE has proffered the woke mob for its role in chattel slavery over a hundred years ago. Curiously absent was any discussion of the role the church played in ending the abhorrent practice.
The expensive move couldn't come at a worse time for the CoE, as they've had dwindling membership along with rising maintenance costs. They've already closed some 400 buildings in the last decade, continuing the trend from prior years.
The Anglican Church was one of the earliest institutions to campaign for abolishing slavery. On Tuesday, January 10th they unveiled a series of initiatives intended to function in lieu of reparations. An "impact investment fund" will make funds available for families who descended from slaves, though how they would be dispersed wasn't clear.
The fund will also fund further research into the precise role the church played in slavery. Many wonder how the funds could be better spent locally at the community level to improve the lives of all churchgoers.
The Archbishop of Canterbury, the Most Reverend Justin Welby has a history of woke sympathies. From claiming he has white privilege, to prostrating himself as "deeply sorry" for the Church's links to the transatlantic slave trade, he's come under fire before from conservatives. He's made radical claims on subjects like illegal immigration, the gender neutrality of God, and climate change.
Calling the CoE "deeply institutionally racist" he has yet to step down to allow an ethnic minority to take the reigns. Reverend Calvin Robinson of the Free Church of England, a more traditionally Christian sect, disagreed strongly with the Archbishop.
"Welby apologizes again and again… The idea of reparations is ridiculous," he said. He continued to point out it was Christian abolitionists that initiated and fought for abolition and that parishes around England could use the financial support.
Copyright 2023, BrightPress.org