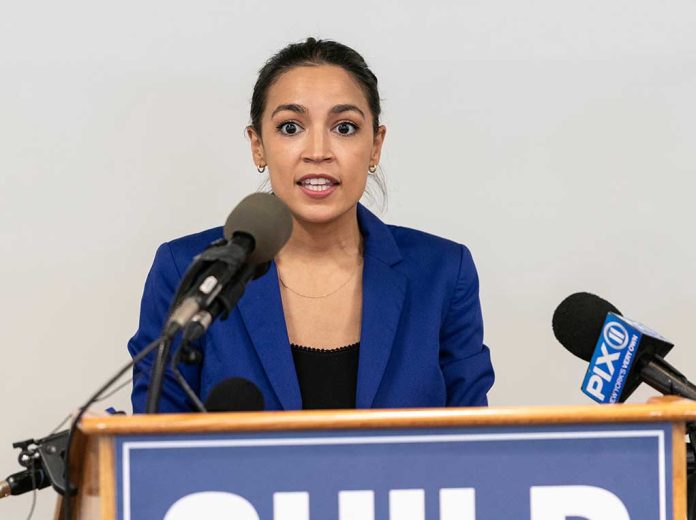 (BrightPress.org) — House Rep. Alexandria Ocasio-Cortez (D-NY) seemed very angry on Wednesday, February 1st during the first House Oversight Committee meeting examining the fraud and waste associated with pandemic relief programs.
The squad starlet sparked off accusations of "rank partisanship" because Chairman Rep. James Comer (R-KY) had sent three letters to New York, Pennsylvania, and California asking for information they had about fraud in their programs, while not sending letters to any Republican states.
AOC gave a few examples of waste in red states including one report that claimed Arizona paid out $1.6 billion to identity thieves who abused their unemployment program. That same report also showed that Louisiana paid over $1 million in benefits to people after their deaths. Clapping back at Comer specifically, she mentioned bad actors in Kentucky, his home state, had applied for benefits while still working for the state and then abused their positions to hack the system to cover their tracks.
Popping her balloon, Comer agreed with her. "I would love to work with you on that or any of the 50 states… you're exactly right," he said in response.
Fox News reports that the famous New York representative, along with two other Democrats and one Republican paid thousands of dollars to a Chinese foreign agent to advertise their campaigns in Chinese language media.
Reps. Grace Meng (D-NY), Kevin Mullin (D-CA), and Nicole Malliotakis (R-NY) in addition to AOC used Sing Tao U.S., a registered foreign agent with connections to the Chinese Communist party to push their political messages paying them several thousand dollars each. Crucially they used the service after it was established the corporation was a registered foreign agent.
Are the accusations and complaints a smokescreen to conceal her own wrongdoing and connections to bad actors like the Chinese communist party?
Copyright 2023, BrightPress.org