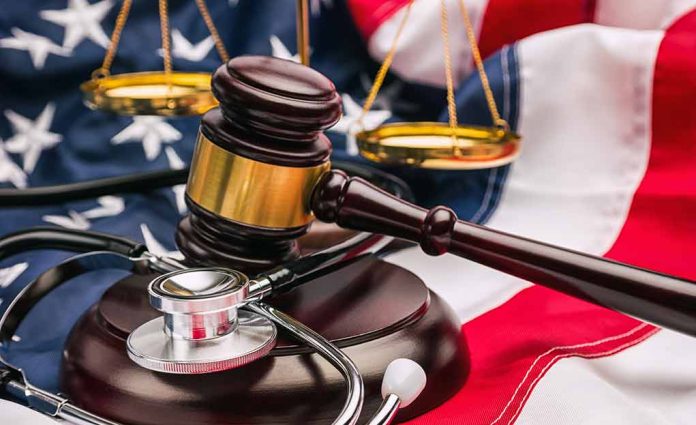 (BrightPress.org) – New charges have been added against a military doctor accused of molesting and improperly viewing patients under his care. Maj. Michael Stockin is accused of violating 39 patients; he's professed his innocence.
Military authorities said that the investigation is far from complete and there could be additional victims and charges forthcoming. Lt Col. Jennifer J. Bocanegra gave comments for the military via a statement. She said that the charges are for improper sexual behavior and it's possible more victims and charges could emerge. They confirmed in their statement that Stockin is presumed innocent until convicted.
The Army added a court martial to the list of charges against him on October 17th. A new cohort of 17 victims was already added to the original investigation.
Attorneys for Stockin said they were aware of the expanded charges and fully anticipated the Army would assure Stockin's right to a fair trial. They also said they would investigate every allegation and had confidence the truth would be revealed at trial.
The Washington Post first reported the story in August, calling it one of the worst sexual abuse scandals in the military in recent years. At the time, there were already 23 alleged victims. With the expanded list, the scandal and trial will be larger than first anticipated.
Stockin has been under investigation since 2022. He worked as an anesthesiologist for a pain clinic on Joint Base Lewis-McChord, in Washington State.
The timing highlights the problem of sexual abuse in the military, the Pentagon issued a report in April that showed 8,942 instances of sexual assault in 2022 across all branches of the military. The issue has been harming morale and recruiting efforts as the military struggles to meet its targets.
One soldier who sought treatment for back pain accused Stockin of holding his genitals and touching his legs and ankles during an examination.
Stockin joined the military in 2013 and has served in Iraq, Hawaii, and Walter Reed National Military Medical Center near Washington D.C.
Copyright 2023, BrightPress.org