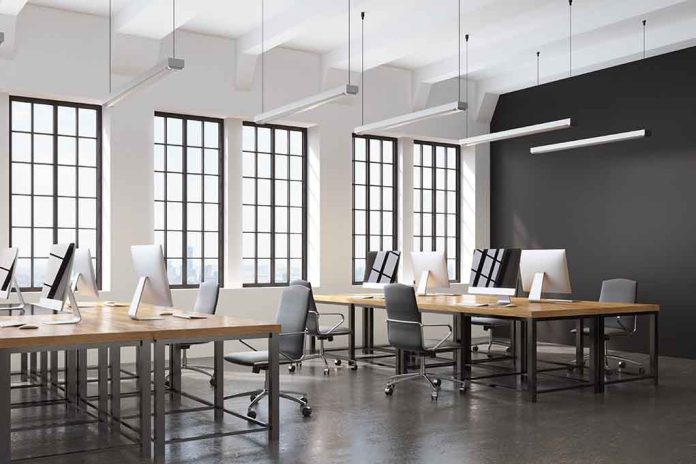 Employers Are Now DEMANDING This From Employees
(BrightPress.org) – In March 2020, America experienced a new phenomenon. Companies demanded that most employees work at home to prevent the spread of COVID-19. One survey said that 58% of the workforce worked from home at least once a week this year. Some employers gave 35% of workers the option to stay home five days a week. Now that is coming to an end.
As the pandemic wanes and Labor Day nears, some Fortune 100 employers ask teams to return to the office. It's creating debate in boardrooms and among researchers who say work may have changed permanently.
Apple is trying to bring workers back to the office 3X a week — again. Here are the strategies the 10 biggest companies in America are deploying to get workers back to their cubicles. https://t.co/5A74wB2IK8

— FORTUNE (@FortuneMagazine) August 18, 2022
Large companies such as Tesla, Disney, Apple, and others, want staff to return to the office full-time. Yet, experts say the pandemic allowed employees to think more about what they want from their job and how to improve their work/life balance. Many also like cutting out their commute, giving them more time in the day and saving them money for clothes and lunchtime meals.
Harvard Business School professor Ethan Bernstein said part of the problem is that choice is a powerful option. Yet, many managers prefer to pull the opportunity to work remotely from employees because they see the office as a management tool. He stated the idea of workplace choice is new, and the questions of when and how to work are changing. Still, he noted data that could serve to show the right way forward is limited right now.
Copyright 2022, BrightPress.org