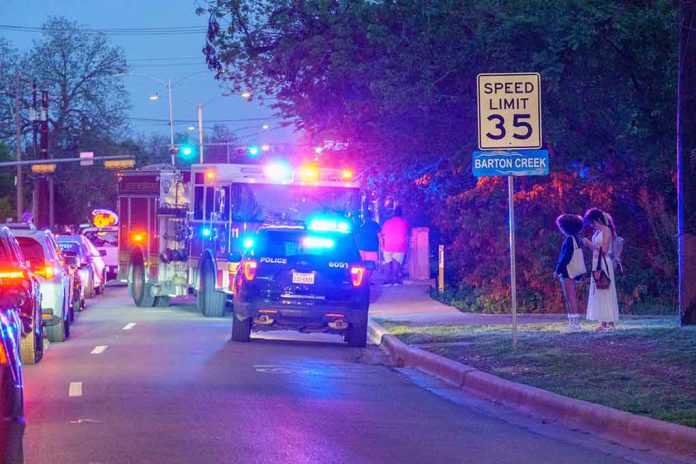 (BrightPress.org) – Austin, Texas police officers are quitting in droves with over 250 vacant positions and an additional 77 officers planning to retire before April 1st, 2023 according to an investigative report from the New York Post. Cops feel undervalued, unappreciated, and threatened by the radical left and their allies in the local city government.
Lieutenant Brian Moon retired last month and told the Post that Austin had become "hostile" toward conservatives and law enforcement. He served the citizens of Austin for 23 years.
The problem has gotten so bad that nonviolent criminal offenses are being rerouted from 911 to 311, while reserving emergency response for ongoing violent emergencies. Burglaries, car theft, property damage, and many other crimes aren't pressing enough to demand a response from the overburdened officers remaining at the department.
One senior officer told the Post that detectives were being shunted from active investigations to serve as foot patrolmen due to staffing shortages. A former watch commander who had been with the department since 1999 spoke of dramatic changes to the city in the last two decades. The sheer volume of murders, rapes, and other violent crimes has skyrocketed, leaving officers demoralized and feeling unappreciated.
Officers spoke of a liberal bias, but that it turned starkly anti-cop and anti-law enforcement in the wake of the George Floyd riots when the city slashed its budget by $150 million, a full third of their normal funding. At the same time, they cut three classes of cadets from being trained and hired and eliminated 150 officer positions from the roster. In 2021, however, Council members approved a record-high APD budget – more than $443 million. Austin refunded the police after a state law forced them to comply, but the damage had already been done. Despite the extra funding, morale, public opinion, and working conditions have not improved.
Last year, the city's radical DA announced charges against 19 officers who defended the city during the 2020 Floyd riots. Moon elaborated that he and other officers felt targeted by the DA who was looking for any excuse to indict or dismiss officers.
Between viral videos of street racing, long police response times, and potentially more hostile oversight from leftists, the Democratic leaders of Austin better wake up and smell the chaos.
Copyright 2023, BrightPress.org