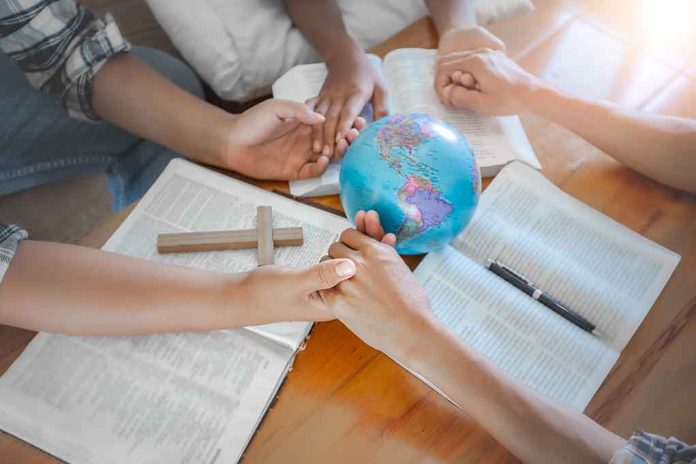 (BrightPress.org) – An overweight, green-haired, cat-ear-wearing woman self-described as "a disabled, neurodivergent queer black Latina" and member of the Washington Elementary School Board in Arizona has a problem with Christian teachers. Tamillia Valenzuela lambasted a partnership the district has had with Arizona Christian University over placing their students as intern teachers which had led to recruiting new teachers upon graduation.
The district, which serves students in Glendale and Phoenix metropolitan areas, had a five-year-old contract that allowed student teachers to come into the classroom to practice and polish their educational skills. Naturally, this experience would lead to job opportunities for individual student-teachers who proved themselves, which led to Ms. Valenzuela being "disheartened" upon discovery of the arrangement.
Whilst paying lip service to religious freedom, Valenzuela has "some concerns" about this particular university and asked the board to "take a moment and really pause about where our values lie." Continuing, she acknowledged a nationwide teacher shortage but skipped right over that to language on the university's website that openly acknowledged their commitment to Jesus Christ and their faith.
She seemed to have a real problem with traditional marriage and monogamous relationships, which is ironically the ideal environment for raising healthy children. She also added that the board was now displaying their personal pronouns in solidarity with the alphabet soup community.
Concerned about "holding space" for "people of other faiths" and "members of the [LGBT] community," Valenzuela seemed to forget the foundational values of our country are Christian Enlightenment principles. She indicated no regard for having effective, educated, and proven teachers, instead seemingly concerned about their religious beliefs which are protected under the first amendment. Laughably, she ended with the suggestion that having Christian teachers made her feel unsafe.
Another board member, Kyle Clayton, echoed her sentiments, concerned about "teaching with a biblical lens" although most teachers these days are using critical race theory and radical gender ideologies as their preferred lens. Clayton and Valenzuela would prefer drag queens in the classroom instead of a married person who isn't likely to engage in deviant behavior due to their religious values.
Copyright 2023, BrightPress.org