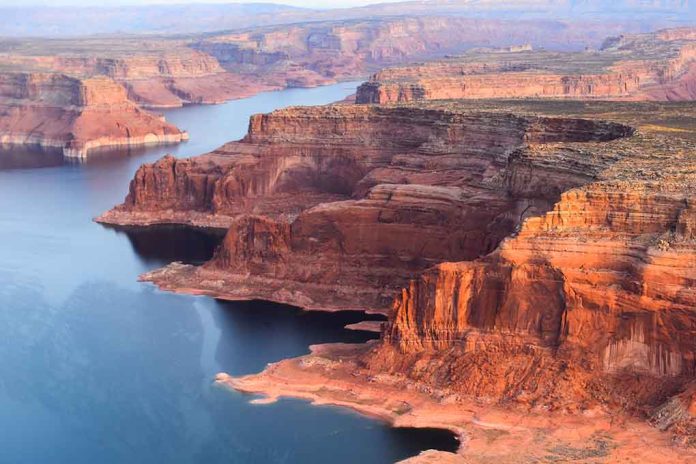 Hiking DISASTER – Record Weather Leads To Tragedy
(BrightPress.org) – Labor Day weekend can be a great time to enjoy the great outdoors with family and friends. With the recent heatwave across the US, soaring temperatures came with it That hot weather may have led to at least one death.
On Sunday, September 4, 59-year-old Delphine Martinez was backpacking on a multi-day journey in Grand Canyon National Park in Arizona. Temperatures were sweltering, exceeding 100 degrees. Around 7:30 p.m., park officials found her dead after backpackers reported she became disoriented and lost consciousness.
News Release: Hiker Fatality along the Thunder River Trail in Grand Canyon National Parkhttps://t.co/almwWHLk6Z pic.twitter.com/3vHNLab6ak

— Grand Canyon NPS (@GrandCanyonNPS) September 6, 2022
Some in Martinez's backpacking group tried to revive her but were unsuccessful. The Coconino County Medical Examiner expects to conduct an autopsy to learn how she died. Officials have alluded to the extreme heat as the likely culprit but need more evidence before making a final determination.
During the summer months, temperatures in the area can reach 120 degrees in the shade. The National Park Service advises people not to hike in the inner canyon during the extreme heat between 10 a.m. and 4 p.m on most days. Park Rangers say hiking in hot weather can lead to heat exhaustion, heat stroke, a sudden drop of sodium in one's body, and death.
Unfortunately, Martinez isn't the first person to die in the Grand Canyon in 2022. Four others passed away before her. In June, a woman died hiking while temperatures soared to 104 degrees. In March, another passed away after falling overboard while whitewater rafting.
Copyright 2022, BrightPress.org