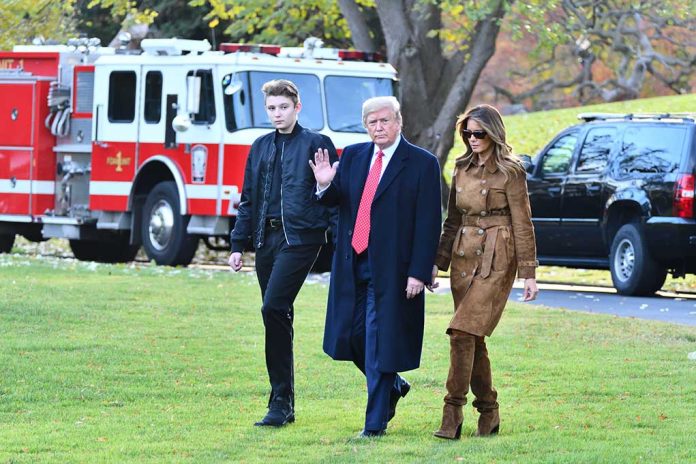 (BrightPress.org) – In October 2020, just ahead of the presidential election, the New York Post revealed the FBI received Hunter Biden's laptop from a concerned computer shop owner. The laptop allegedly contained information about how the Biden family peddled Joe Biden's political influence for handsome profits from governments and businesses in China, Russia, and Ukraine. Now, liberals claim the 52-year-old Hunter Biden should be off-limits to political pundits and media, just like Donald Trump's 16-year-old son Barron Trump.
Allen Glines (D-UT) was running for Senate in Utah against Sen. Mike Lee (R-UT) before bowing out of the primary. He attacked Republican lawmakers for harassing President Joe Biden's son. He suggested Hunter should sue them for defamation and apply for restraining orders. Considering the facts gleaned from the laptop, Republicans might invite legal action to expose its contents and the Biden family business further.
Hunter Biden, 52, is no different from Barron Trump, 16, and should be shielded from public criticism "regardless of the veracity of the allegations" against him, an aspiring Democratic politician said Sunday.

Via @AndrewStilesUSA https://t.co/ikhjF6bzg6

— Washington Free Beacon (@FreeBeacon) March 22, 2022
Nonetheless, Glines insinuated via a tweet there was a comparison between Trump's teenage son and the 52-year-old son of a sitting president. Hunter Biden admits he's under investigation by the FBI for tax fraud, among other potential legal issues, including money laundering and influence peddling.
So, was it appropriate for Glines to inject Barron Trump into the Hunter Biden spotlight?
Copyright 2022, BrightPress.org