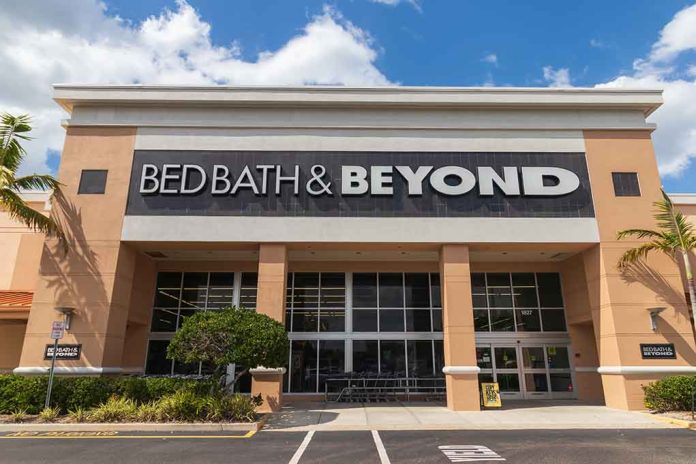 Tragic Suicide Leaves Company In Disarray
(BrightPress.org) – On Wednesday, August 31, Bed Bath & Beyond announced it planned to close approximately 150 stores and cut around 20% of its workforce. Days later, one of its executives took his own life. His death comes amid a leadership crisis within the company.
On September 2, 52-year-old Gustavo Arnal jumped from the 18th floor of his luxury Manhattan apartment. Before his death, reports surfaced that executives in the struggling organization may be in hot water after selling their company shares and that investors recently sued.
Arnal reportedly sold 55,013 shares of Bed Bath & Beyond stock between August 16 and 17. The sale was worth $1.4 million, but he still had 255,400 shares left. Arnal and others were named in an August class-action suit accusing them of artificially inflating the value of their shares before selling them at a higher price.
Bed Bath & Beyond faces leadership void after Gustavo Arnal's death, C-suite exodus: expert https://t.co/hp1xAfhrcx pic.twitter.com/PIHZWXKqDz

— New York Post (@nypost) September 5, 2022
The CFO recently announced the struggling business acquired $500 million in financing as part of its restructuring efforts. The giant retailer is trying to stay out of bankruptcy as sales continue to decline. In recent months, the CEO, chief marketing officer, and chief operating officer resigned from the company.
Arnal joined the company leadership in May 2020. Previously, he held similar jobs for Avon, Walgreens Boots Alliance, and Proctor and Gamble. Bed Bath & Beyond named Laura Crossen as its interim chief financial officer.
Copyright 2022, BrightPress.org