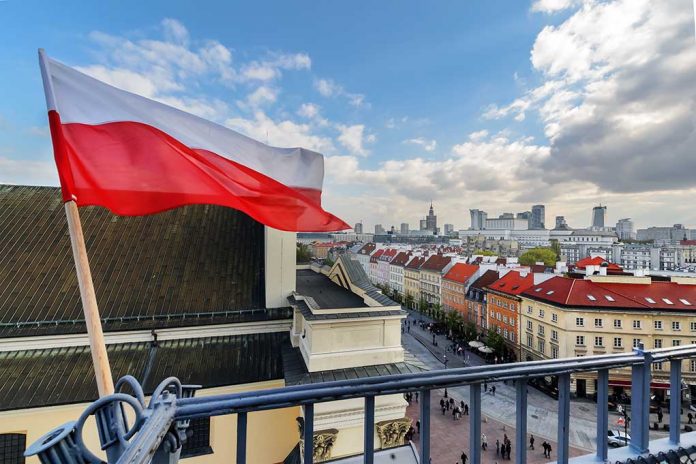 (BrightPress.org) – In 2020, Belarus erupted into anti-government dissent after allegations of widespread election fraud. Earlier in August, the Olympics in Tokyo wrapped up, and the Belarus track team experienced a conflict of its own.
Belarusian sprinter Krystina Tsimanouskaya complained on social media that coaches tried to enter her in a race on short notice. It appears the schedule change created a potential conflict with a 200-meter event her coaches had scheduled the athlete to run.
Belarusian sprinter #KrystsinaTsimanouskaya who defected during the #TokyoOlympics2020 this month says she plans to apply for Polish sporting citizenship so that she can run for Poland.https://t.co/781QpHU1OZ

— WION (@WIONews) August 19, 2021
The 24-year-old track runner said coaches forced her to pack and go to the airport. Once at the terminal, Tsimanouskaya sought police help because the flight for Belarus had left without her. The Olympian told a European radio station she was afraid to return to her country, and Polish officials approved a visa.
The runner applied for Polish sporting citizenship so she could compete for Poland. It can take up to three years to change citizenship status, but the runner hopes Polish authorities will fast-track the application.
Tsimanouskaya said she and her husband have no political connections in Belarus and never supported the opposition to the government. Her husband was able to secure passage to Ukraine and hopes to unite with his wife as soon as she's settled in Poland.
Copyright 2021, BrightPress.org