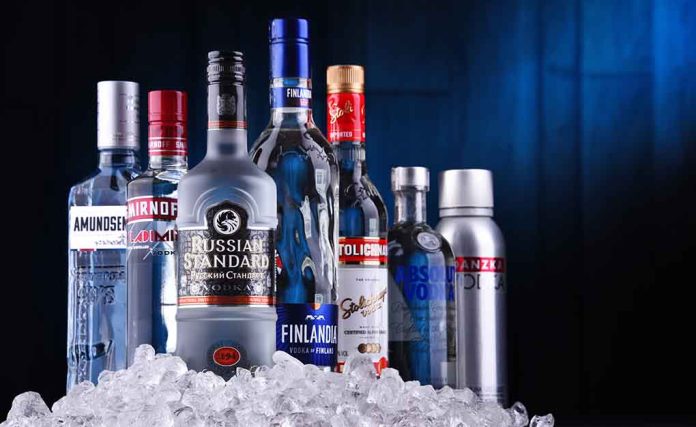 Price of Russian Vodka Goes Up
(BrightPress.org) – International sanctions against Russia are finally hitting home. The state announced price increases for vodka, a staple of Russian society, citing issues with transportation and equipment tied to international actions over the invasion of Ukraine. Rising costs and industrial shortages are forcing the Russian people to pay more for everything, including their favorite hard liquor.
The Russian Ministry of Finance, the agency tasked with pricing strong alcohol, will raise the price of vodka by 20 roubles, or about 40 cents, per half-liter bottle. Both brandy and cognac, more expensive spirits, will also see price hikes ranging from 45 to 65 cents per half-liter. The ministry confirmed a mix of issues led to the price hike. The state newspaper, RIA Novosti, first reported the increase.
The ministry said the measures are a response to increasing production costs as a result of sanctions imposed after the Russian invasion of Ukraine. https://t.co/XliowISK7N

— Newsweek (@Newsweek) September 27, 2022
Vodka has been a staple in Russia since at least the 14th century. A simple mix of purified water and concentrated ethanol, the neutral spirit appears in cocktails worldwide. Most Russians drink it straight, chilled and served with appetizers.
The state controls the price of hard alcoholic beverages to prevent cheap knockoffs from flooding the market, thereby maintaining the highest quality and production standards. Sanctions continue to crush Russian businesses, yet, this situation may create an atmosphere allowing counterfeiters to thrive.
Copyright 2022, BrightPress.org