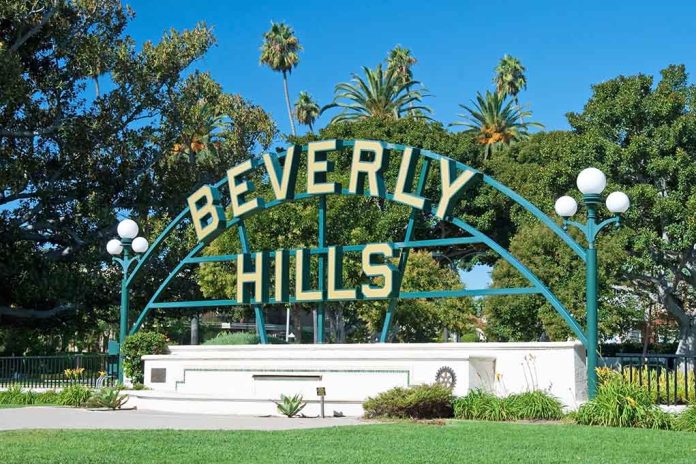 Hollywood Changes Their Tune – The Reason Is Shocking
(BrightPress.org) – A popular LA clothing store is fighting back against mask-wearing — but not necessarily because the owners disagree with health mandates. On April 21, Kitson in Beverly Grove announced that it would no longer allow patrons to enter locations with their faces covered, citing a rise in robberies, burglaries, and shoplifting incidents.
Staffers at Kitson's have said they've noticed a growing number of people coming to the store who are looking to shoplift while wearing face masks.https://t.co/89DD4H9KxN

— The Washington Times (@WashTimes) August 22, 2022
Kitson owner Fraser Ross spoke to CBS about the sudden change. He confirmed that the business's motivation for banning face masks had nothing to do with local health recommendations. Instead, the clothing boutique noticed a rise in masked patrons behaving abusively toward staff or attempting to steal products.
Ross claims he sustained at least two direct attacks at the hands of unidentifiable assailants, the first of whom pepper sprayed him. The second individual physically assaulted him before leaving the store. These escalating incidents left the business owner deeply concerned about the safety of his staff and forced him to conclude that criminals may be abusing health recommendations to remain anonymous.
A sign posted at Kitson's Robertson Boulevard location confirms the change and informs customers that they will not be permitted to enter while covering their faces. The only way to remain masked while shopping is to make an appointment in advance.
Los Angeles County officially walked back its mandates back in March. An official website for the region "strongly recommends" that customers cover their faces when entering retail locations but admits that mask-wearing is only mandatory in certain high-risk situations.
Copyright 2022, BrightPress.org