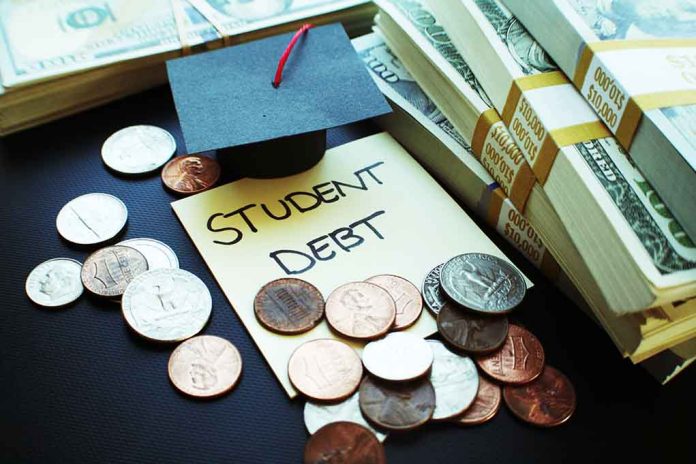 (BrightPress.org) — The Biden administration is promising new rules on repayment and amnesty in order to alleviate the burden faced by Americans who cannot repay their student loans. The new plan is a parallel initiative to Biden's executive order to wipe out billions in student loan debt which has been caught up in court over whether the President has the constitutional authority to execute his student loan forgiveness plan.
That plan would authorize as much as $20,000 in forgiveness for Pell grant borrowers and up to $10,000 for other federal loan holders. Education Secretary Miguel Carona said, "Student debt has become a dream killer." He promised to "fix a broken system and make student loans affordable." The irony that student loans were initially created to make college education more affordable was apparently lost on Carona.
The Education Department put the plan online Tuesday, the 10th of January to kick off a public comment period that will last multiple months. The plan would revamp the income-based repayment plans, making monthly payments lower, forging more paths to forgiveness, and preventing unpaid interest from accruing on the loan's balance.
Currently, the government has multiple types of income-based repayment plans, this new proposal would eliminate most of them and streamline the process making things simpler and offering access to more borrowers, in theory anyway. The new proposal would slash payments from 10% of a borrower's income to 5%, and increase the yearly income earned to $30,000 a year (from $20,400) before requiring payments.
The proposal is also offering to reduce the number of years one must pay in order to achieve complete forgiveness. Current plans require 20-25 years of consistent payments, the new plan would forgive debt after just 10 years for anyone who borrowed less than $12,000 and adds 1 year for every $1000 borrowed after that.
Republicans condemned the move, calling it ineffective and wasteful. A Government Office of Accountability report from 2022 revealed that many debts which should have been canceled were not; suggesting irresponsible management of the student debt forgiveness program.
Copyright 2023, BrightPress.org