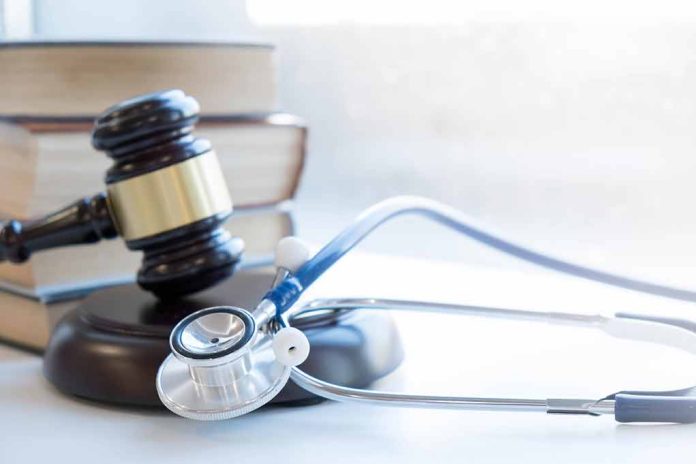 (BrightPress.org) – On Wednesday, April 26th, the Department of Justice launched a lawsuit against the state of Tennessee over their state law banning medical transitioning for minors. They claim that the ban on puberty blockers, replacement hormones, and surgeries for children violates their rights under the Equal Protection Clause using the rationale that "similar procedures" are allowed for "non-transgender minors."
Assistant Attorney General Kristen Clarke argues that kids are denied these treatments based on their "transgender status" rather than the fact they're experimental and there's insufficient evidence to suggest they significantly improve the lives of these children – not to mention that some of them, i.e. surgeries, are permanent. She repeats the standard party line that these treatments alleviate depression, anxiety, and the risk of suicide while ignoring the fact that those problems are treatable with less invasive treatments such as therapy. 
She also hinted that more lawsuits like this one could be coming down the pike by suggesting the DOJ "will continue to aggressively challenge all forms of discrimination… faced by the LGBTQI+ community." 
Tennessee Gov. Bill Lee, a Republican, issued a statement to The Daily Wire in which he said that his state was "committed" to preventing minors from making life-altering permanent decisions about their medical care. He called the suit overreach by the federal government "at its worst" and vowed to fight back in coordination with Tennesee's Attorney General. 
The bill was signed into law last March, but won't be implemented until July 1st. The law would then prohibit any medical gender transition procedures for minors, including puberty-blocking treatments, hormones, or cosmetic surgeries. Republican Majority Leader in the State House William Lamberth said that the procedures were all medically unnecessary and that what these kids need is therapy for their mental health struggles. He added that these kids "need love and support" so they can grow up naturally. 
Lee also signed a law that prohibited adult-themed content, including cabaret, strip shows, and drag performances, from being held in public or at any venue where children could be present. Leftists have been incensed over the popularity of bills like these that limit their influence among the youth.
Copyright 2023, BrightPress.org