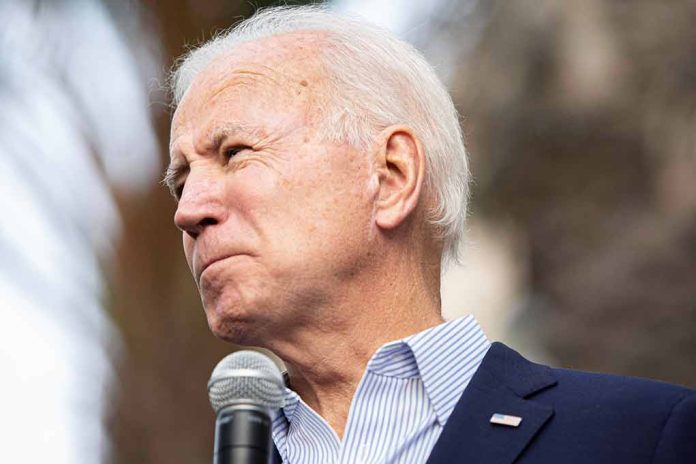 (BrightPress.org) – Hunter Biden's attorneys are upset that an IRS whistleblower revealed the content of a Whatsapp message sent in 2017, seemingly deploying his father as a rhetorical cudgel to compel financial investment and direct payments to Hunter and Joe Biden. IRS Criminal Supervisory Agent Gary Shapley Jr. revealed the details during testimony he gave to the House Ways and Means Committee.
Biden sent the message to Henry Zhao. Zhao is the CEO of Harvest Fund Management, a Chinese investment firm with connections to the Chinese Communist Party. In the message, Biden said he was "sitting here with my father" while complaining about a payment that had yet to be disbursed. Days later, Hunter received $100,000 in his account and another $5 million wired to an investment firm he controlled with other Chinese business associates.
Attorney for Hunter Biden Christopher Clark said that the claims have been "very misleading" in a statement to Fox News Digital. He called the reveals "politically motivated" without a hint of irony and suggested there are "serious questions" regarding the message. Without denying the authenticity of the message itself, Clark followed up by suggesting the period in question was very hard for Hunter, calling it "a time of turmoil and addiction."
He also expressed that anything Hunter said was said by him alone and did not involve his family members. Clark called suggestions that Hunter had received leniency in a recent sweetheart deal with the DOJ "preposterous and deeply irresponsible."
The message mentioned his father three times and threatened to "forever hold a grudge" should his directions be ignored.
Shapley's attorney Mark Lytle told Fox News that his client wanted to bring the information out publicly so that "everybody could judge it" for themselves. That's why he sought whistleblower status to ensure the legality of his reveals. Clark has previously implied that the disclosure was illegal, but Lytle confirmed that the material was obtained legally through a search warrant and is protected under whistleblower-related laws.
Copyright 2023, BrightPress.org