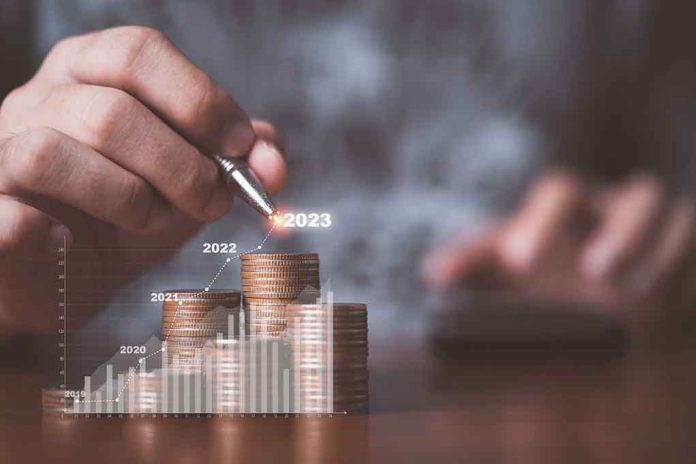 (BrightPress.org) – President Joe Biden floated new taxes for the wealthy in order to fund the increasingly insolvent Medicare program. The announcement came on Tuesday, March 7th, claiming the funds would keep the program afloat for a further 25 years. Taxes are never popular, and this plan would overtly tax the wealthy to benefit the poor.
His plan would inflate the Medicare tax rate from 3.8% to 5% on income over $400,000 per year (including capital gains and salary). The Tax Policy Center estimates a gain of approximately $117 billion over ten years, should it become law.
In a New York Times essay that claims to be authored by President Biden, the program was credited with essential status for American retirees. Biden will unveil his budget proposal, which includes these changes to the tax code, later in the week. Are Biden's handlers floating new taxes ahead of time?
Any dramatic changes will be a challenge for Biden and the Democrats with Republicans now in full control of the House and a tentative lead in the Senate with the absence of Senators Feinstein (D-CA) and Fetterman (D-PA) who are both hospitalized.
Senator Feinstein, who recently announced her retirement, was hospitalized with a case of shingles, a particularly annoying form of the chickenpox virus which tends to primarily affect the elderly. She's expected to make a full recovery and return to the Senate sometime in March.
Senator Fetterman checked himself into Walter Reed Medical Center on February 16th due to mental health struggles with depression. He too is expected to recover in a matter of weeks and is miraculously cosponsoring three pieces of legislation during his recovery.
The 50-50 split in the Senate leaves Democrats hamstrung until they both return. The new taxes are unlikely to pass, especially as Republicans prepare to do battle over the budget and the government's debt ceiling. Without raising the limit, the government will run out of spending authority, forcing a shutdown sometime this summer.
Copyright 2023, BrightPress.org