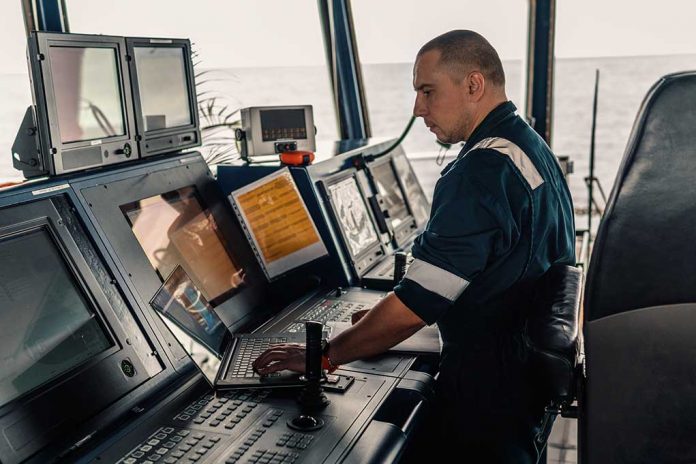 (BrightPress.org) – As the Biden administration tries to pivot away from the 20-year war in Afghanistan and its failed withdrawal, the president announced a new initiative involving US submarine technology. Instead of focusing on the Middle East, President Biden is transitioning the US national security focus to China and the Indo-Pacific.
On Wednesday, September 15, the president announced the United States would share its top-secret nuclear-powered submarine technology with Australia and the United Kingdom.
In a rare step, President Biden announced today that the U.S. plans to share its nuclear-powered submarine technology with Australia as part of a new defense partnership with that country and the U.K.https://t.co/tr9Vzn8mu7

— NPR Politics (@nprpolitics) September 15, 2021
The three countries plan to launch an 18-month project to determine the best way to share the classified technology. Without advanced nuclear-powered submarines, the Australian Navy's submarines are slower, less capable and stealthy, and cannot deter a more aggressive China in the Indo-Pacific. The region includes Australia, Bangladesh, Cambodia, India, Indonesia, Japan, Myanmar and New Zealand, among other countries.
The US hasn't shared any of its highly classified submarine propulsion technology with anyone since 1958. Currently, only five countries have nuclear-powered submarines. Biden stated emphatically that the submarines would not carry nuclear weapons, and the arrangement only included nuclear-powered reactors.
Immediately following the announcement, France expressed disappointment that the US left it out of the pact as a European ally. China condemned the new partnership, saying it reeked of the Cold War mentality.
Is the move right for the United States, or does it compromise the country's military secrets? Only time will tell.
Copyright 2021, BrightPress.org