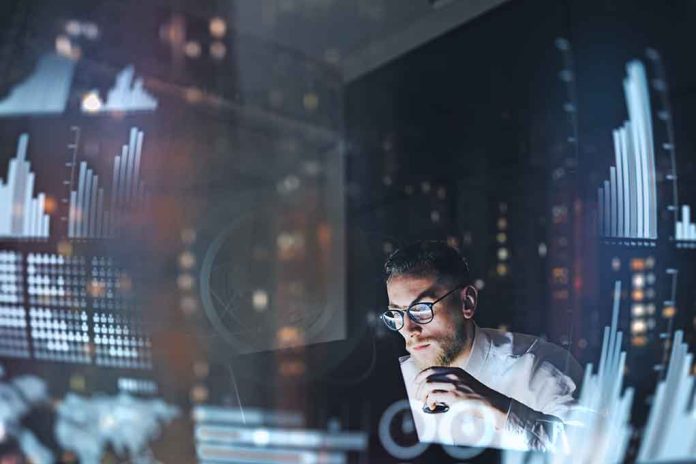 (BrightPress.org) — Is the US hunting for more prisoner exchange bargaining chips?
Five Russians and two Americans have been charged by the Department of Justice with an array of federal crimes relating to the procurement and smuggling of advanced technology that has potential military applications for Russia.
Rebekah Koffler is a defense industry expert who used to work for the Defense Intelligence Agency. "It's good to see that the Biden administration started to go more aggressively after the Russian criminals," she said.
She further suggested the Biden administration has yet to make a good deal with the Russians. "Perhaps the White House is feeling pressure to extract Paul Whelan." Claiming he was supposed to be exchanged ahead of Griner, and now they're looking for more potential prisoner exchange options.
Koffler said "there might be other motivations driving [the indictments]" as they came "way too soon." DOJ only has three of the seven in custody at time of writing. "The recent Griner-Bout prisoner swap was entirely lopsided, favoring Russia," explaining that Russia received a dangerous individual who contributed to killing Americans in exchange for a celebrity athlete. She also mentioned Viktor Burkov was released last year. His hacking resulted in Americans being defrauded to the tune of twenty-million dollars.
The specific charges include allegations of money laundering, smuggling, conspiracy, and fraud. The actors alleged members of the "Serinya procurement network," a Russian intelligence operation tasked with procuring advanced semiconductors, nuclear weapons tech, hyper sonic technology, and quantum computing equipment.
Koffler believes the indictments were premature and gave the conspirators ample time to escape and avoid detection. "Instead of running an offensive counterintelligence operation against this criminal network," she implied the Biden administration opted instead for PR points with the media and fuzzy feel good stories about how they're working hard to tackle the Russians.
Meanwhile, Paul Whelan waits in a Russian prison.
Copyright 2022, BrightPress.org