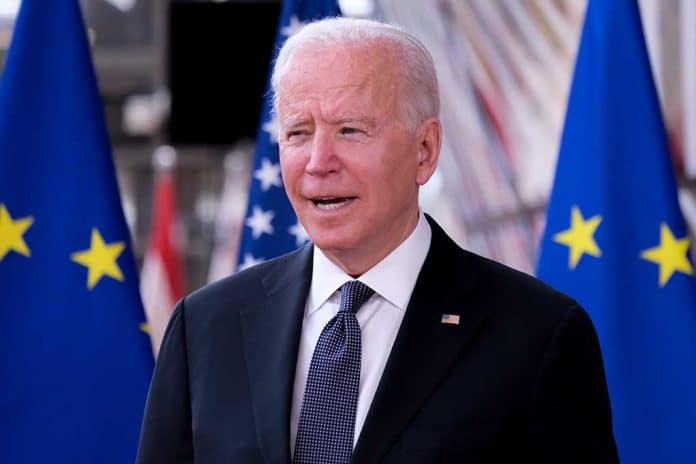 (BrightPress.org) – It appears another one of President Joe Biden's political appointees faces a rocky road to confirmation in the US Senate. Over the last year, several of Biden's appointees withdrew from consideration after Republicans, with support from at least one Democrat, determined they were too extreme. The most recent occurrence was on March 15, when Federal Reserve nominee Sarah Bloom Raskin withdrew her candidacy. Now, Biden's pick for Assistant Secretary of Defense for Manpower and Reserve Affairs could be in trouble.
Republicans on the Senate Armed Services Committee on Thursday said they were opposed to Pentagon nominee Brenda Sue Fulton, citing her past tweets and statements criticizing the GOP and evangelicals https://t.co/11BNwKWyLr@connorobrienNH

— Dave Brown (@dave_brown24) October 7, 2021
Brenda "Sue" Fulton's nomination is under scrutiny for several reasons. Fulton is a long-time advocate and activist for the LGBTQ community and pushes for military service diversity. Republican senators are already concerned the military is prioritizing critical race theory instead of preparing service members for combat. Fulton has worked for a transgender military advocacy organization and describes herself as a leader to end the military ban on transgender military service.
Most recently, Republican senators blasted Fulton for criticizing evangelicals and referring to Conservatives as anti-everyone nut jobs. Additionally, Fulton also posted an inflammatory tweet alleging the GOP was racist. The nominee apologized for her statements and said it's wrong for anyone to tarnish an entire group of people, adding she regretted her past words.
Fulton is a former Army Captain and 1980 graduate of West Point.
Her confirmation is questionable at this point.
Copyright 2022, BrightPress.org