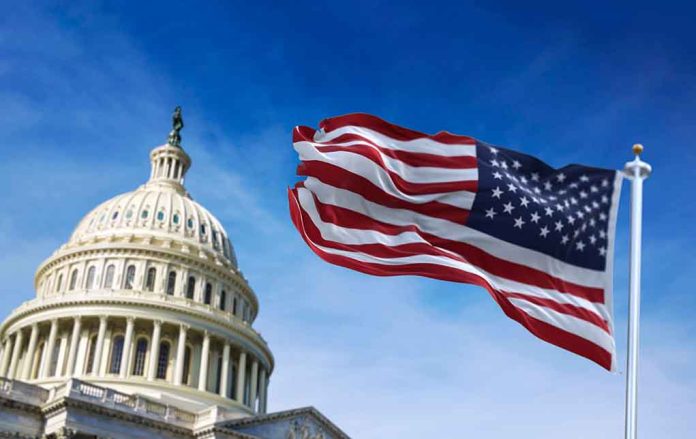 (BrightPress.org) – Senator Mark Warner (D-VA) took aim at the Biden administration on Wednesday, March 29th, for "dragging their feet" regarding transparency on the document scandal which mysteriously vanished from headlines for a few weeks.
To refresh, back in November 2022, lawyers for the President found a cache of classified documents at the Penn Biden Center offices where he had worked from 2016-2019. That kicked off a whirlwind of denial and obfuscation, and for weeks we would get updates regarding more and more documents turning up at his Delaware home. 
For weeks, the Biden administration was completely silent on the matter, and it was only in early January 2023 that they finally came clean. Since then, there have been few updates on the matter and very little transparency.
The discovery prompted comparisons to the 2022 raid on Trump's Florida home to retrieve similarly classified documents. The Justice Department was mulling over whether or not a crime had been committed when the scandal broke around Biden. Mike Pence was additionally implicated when documents were found at his home as well. 
Florida Senator Marco Rubio joined Senator Warner in calling for bipartisan oversight. Both men are members of the Senate Intelligence Committee and have expressed concern about the national security implications of classified documents being found outside of their proper places. 
In an interview with MSNBC's Andrea Mitchel, Warner lamented their lack of review of the content of the documents. He also elaborated that they're happy to leave the determination of wrongdoing to the Justice Department. His concern was with the content of the documents, and whether or not the intelligence community had appropriate protections in place for their handling. He also elaborated that should that information be exposed, they should be aware of the contents to mitigate any damage to national security. 
Warner lamented the double standards in Congress and the need for bipartisan cooperation. He said the Biden administration was "dragging their feet" and called their behavior outrageous.
Copyright 2023, BrightPress.org