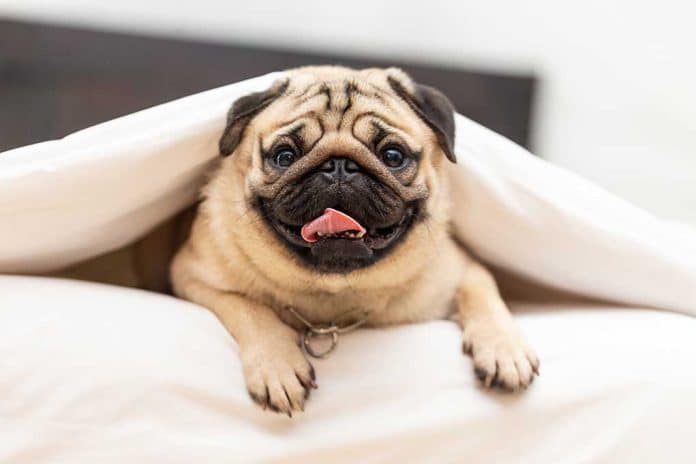 (BrightPress.org) – Every day, people turn to horoscopes or other forms of inspiration to imagine how their day will go. Now, there's a new and fun way to seek a similar direction. A 13-year-old pug named Noodle is inspiring people to tune in to see what kind of day they might have.
"Bones days" are good days, although "no bones" don't necessarily predict bad days. It's a fun way to get yourself in a good position or explain why something happened to you.
Will today be a bones day? 🦴 Millions of people are checking on Noodle, a TikTok-famous pug, every day to find out. https://t.co/obgP8nAzgC

— The New York Times (@nytimes) October 21, 2021
So, how does it work? If Noodle gets out of bed, it's a bones day. If he sleeps in or hits the snooze button, it's a no bones day. A bones day is a good day to treat yourself, ask for that raise you've been wanting or do something positive for someone else. Of course, you may want to try those things on a no bones day as well, although no one will blame you if Noodle doesn't inspire you.
How famous is Noodle? For one, he's drawn millions of viewers. Social media references to "a bones day" are popping up all across the web thanks to Noodle's inspiration. On Wednesday, October 20, Louisiana Gov. John Bel Edwards tweeted it was bones day to get a COVID vaccination. The NHL's Colorado Avalanche suggested they lost because it was a no bones day. Taco Bell, the Seattle Seahawks, and The Voice have also joined in on the fun craze.
So, the next time you need some inspiration, it may be time to check out Noodles. You never know what he'll have in store for you.
Copyright 2021, BrightPress.org