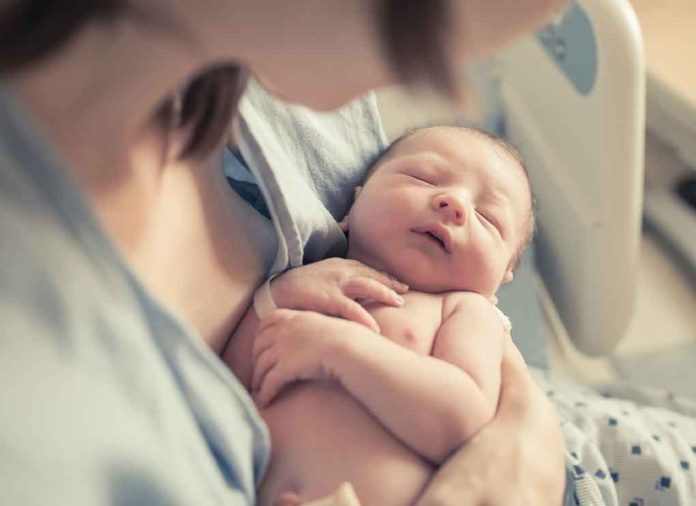 Businessman's CHILD Announcement Stuns Media
(BrightPress.org) – In early May, the CDC reported that 3,659,289 babies were born in the US in 2021. For the first time since 2014, there was an increase in the birth rate, albeit a small one (1%). Still, that may not be enough, according to billionaire businessman Elon Musk.
USA birth rate has been below min sustainable levels for ~50 years pic.twitter.com/v5PSLbvEAE

— Elon Musk (@elonmusk) May 24, 2022
On Tuesday, May 24, Musk spoke out about the country's overall declining birth rate over the last 50 years. He warned that the continuous drop-off in births is unsustainable. According to Pew Research, mothers, on average, gave birth to four children in the 1970s. In 2015, it dropped in half to just two children. Only 14% of women had four or more children.
Musk is far from the average parent. Not only does he have eight children, but, as a billionaire, he's statistically less likely to have a large number of children than someone with an average income. Statista said in 2017 that families that made under $10,000 in yearly income had a birthrate of 66.44 births per 1,000 women. For those making $200,000 or more, the birthrate fell to 43.92 births per 1,000 women.
Musk added that society needed to celebrate kids. During an appearance on the "All-In" podcast, the billionaire said the world couldn't allow civilization to dwindle to nothing and added that the planet could easily handle twice its current population.
"Some people think that having fewer kids is better for the environment. Environment's gonna be fine even if we doubled the population. Japan had lowest birth rate. Having kids is essential for maintaining civilization. We can't let civilization dwindle into nothing." — @elonmusk pic.twitter.com/i03zytLDTJ

— Pranay Pathole (@PPathole) May 20, 2022
So, what do you think? Do you agree with Musk?
Copyright 2022, BrightPress.org