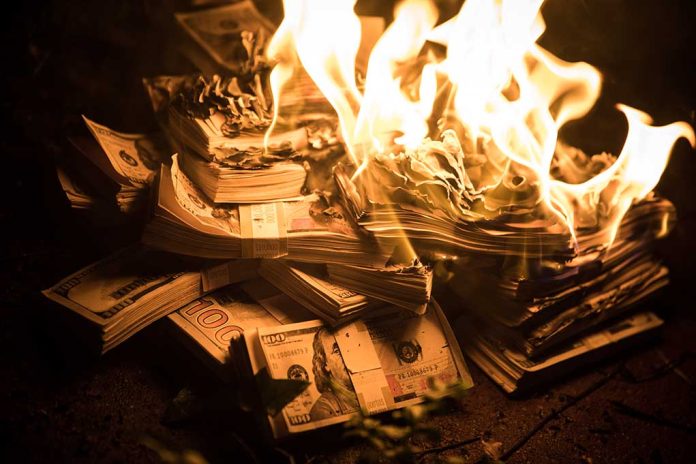 (BrightPress.org) – California is deep in the red as its bullet train project suddenly spiked in terms of projected costs. Governor Gavin Newsom originally proposed the project in 2019, with an initial segment running approximately $23 billion. This segment would cover 171 miles and was anticipated to begin operation in 2030. Now the costs are skyrocketing, the schedule is being pushed back, and additional funding sources are desperately needed.
The new cost for the first portion of the project has inflated to $35 billion, adding a $10 billion price tag to complete the initial segment. Additionally, the entire system – which voters approved in 2008 and was anticipated to connect Los Angeles to San Francisco with high-speed trains – has skyrocketed from the original $33 billion to $128 billion.
Ethan Elkind is the director of UC Berkeley's climate change program. He suggested the future of the project "is in jeopardy." The costs are so high that "there is no path forward for the full Los Angeles to San Francisco system." How will all the illegal immigrants speed northerly without bullet trains?
The real rub is that the project will likely continue to balloon in terms of budgeted costs; there are updates to the outdated segments that haven't been factored in yet. That's neglecting the very real continuing impact of inflation and supply chain issues which drive the costs of materials up as well. Considering that the project has already inflated one order of magnitude, planners should be extra careful before making further demands for funding from the taxpayers.
House Speaker Kevin McCarthy (R-CA) has been defiant against the suggestion that the federal government foot the bill. Calling their estimates "deceptive," with the real costs "exorbitantly higher," McCarthy said clearly, no more funds for "California's inept high-speed rail." Additionally, critics have argued that planners are ignoring safety concerns and engineering risks. Considering how many derailments have been occurring lately, it might be best to fix the current systems of infrastructure before attempting to design a new one.
Demonstrating that competence is possible, another project that will attempt to connect LA to Las Vegas is moving forward and has much higher public interest and private momentum behind it.
Copyright 2023, BrightPress.org