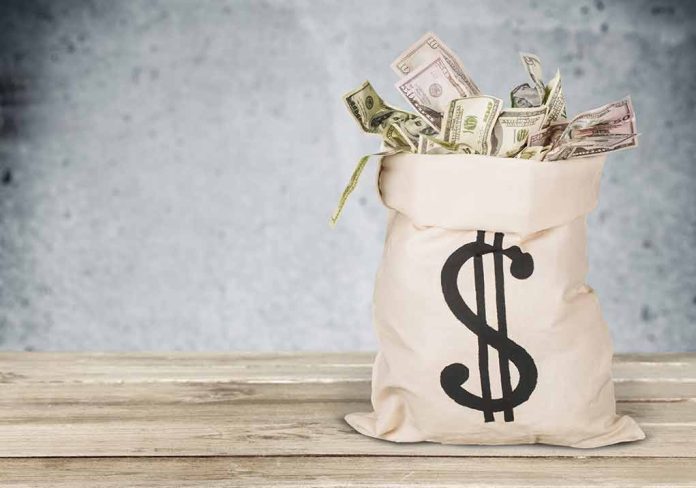 (BrightPress.org) – A panel in California established by Governor Gavin Newsom is advising an immediate "down payment" given to eligible residents for their black racism reparations. The California reparations task force was established in 2020 as a result of the Black Lives Matter movement and has been tasked with calculating what kind of money is owed to each eligible resident. The taxpayer-funded panel seems to already be giving its nearly-all black membership reparations in the form of a cushy job where all they do is make wild demands for money.
The deep irony that California was never a slave state seems to have no bearing on the claim that the state owes black residents hundreds of thousands of dollars per individual. Approaching the end of its second year in operation, the panel is now suggesting they might need even more time to work their mathematical wizardry to get to a final number. 
While they milk their state-drawn salaries and meet for two days per month, the panel is advising a substantial down payment be dispersed to eligible individuals in advance of their final tally. They reiterate that this substantial sum is only the beginning, as they continue to crunch numbers to figure out just how much black people were financially harmed by the evil racist state of California in decades past. 
Current figures are pretty wild: $2,352 for over-policing, $3,366 for discriminatory lending, and $13,619 for healthcare-based discrimination; these are all per eligible individual per eligible year, by the way. An additional single payment of $77,000 for each individual for "black-owned business losses" is also on the schedule. We're talking hundreds of thousands per person, and the older and longer the resident has been in California, the bigger their payout. Current estimates suggest reparations payouts could cost the state as much as $800 billion, which is nearly three times the state's yearly budget. So far the only suggestion is to tax the wealthy to pay for it, but even heavy taxes on wealthy folks won't make up the needed funds. 
The panel also demands a formal apology for slavery and racism, even though the state never legalized or practiced slavery. Will these payments ever materialize or is this just another pied piper playing a tune to attract voters?  
Copyright 2023, BrightPress.org