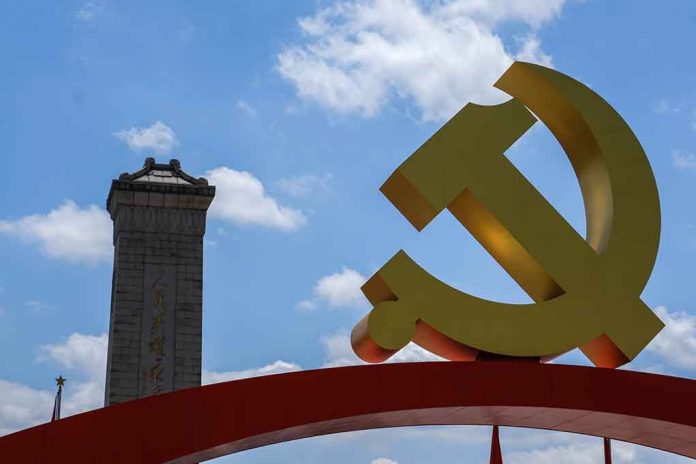 CCP Intel BOMBSHELL – US Government Compromised?
(BrightPress.org) – Over the last few years, US officials have expressed worries about the infiltration of US universities, businesses, and government institutions by Chinese officials. The communist nation has successfully used spies to steal Western intellectual property and technology in the past. There are new concerns they might be recruiting officials from America's central bank.
On Tuesday, July 26, Sen. Rob Portman (R-OH), the ranking member of the Senate Homeland Security Committee, released a report alleging that the communist nation is targeting the Federal Reserve. He believes the Chinese are trying to gain access to sensitive nonpublic economic information.
#China is targeting the U.S. @federalreserve. Glad I could discuss my report on their efforts to undermine & influence the Fed with @DavidWestin on @BloombergTV. pic.twitter.com/LK6KDEUysf

— Rob Portman (@senrobportman) July 26, 2022
The report said China had run a brazen campaign to infiltrate the Federal Reserve the same way it has in the science and technology sectors. There was also documentation saying the nation recruits Fed economists by offering them monetary benefits and other incentives in exchange for proprietary information.
Portman identified 13 influencers within the Federal Reserve that the Chinese used to gain access to nonpublic information and sway central bank policies. US officials reportedly caught one person transferring large amounts of data from the Fed on two different occasions.
The Republican lawmaker also revealed that despite the Chinese Communist Party's long-term actions, the Federal Reserve didn't seriously counter the threat as the communists tried to disrupt the US financial system. He also said Fed officials didn't sufficiently cooperate with intelligence agencies or federal law enforcement.
On Monday, before the report's release, Fed Chairman Jerome Powell rejected any suggestion that his agency didn't have proper processes, controls, and technology in place to negate Chinese attempts to compromise it.
Copyright 2022, BrightPress.org