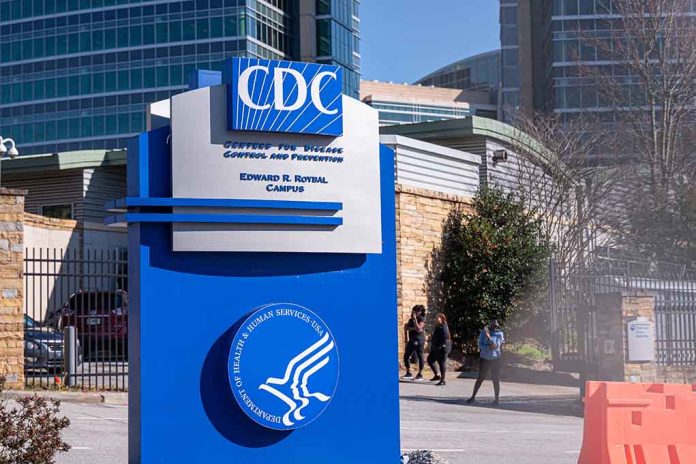 CDC Says Monkeypox Likely Out of Control — Cannot Be Eliminated
(BrightPress.org) – Until May of this year, monkeypox was a rare disease usually spread to humans through small animal bites. Since then, however, more than 67,000 people across the world have found themselves facing off against the virus. In the US, the country with the most cases, officials now believe the virus is here to stay
By the Numbers
The United States, with more than 26,000 infections, provides a glimpse into how monkeypox spreads in modern society, according to the Centers for Disease Control and Prevention (CDC). A recent agency report stated that 97% of patients are male, with a majority reporting recent sexual contact with other men. So far, healthcare officials have reported only two deaths.
Men between 31 and 35 years old lead the number of infected, with all cases ranging from 16 to 78. Minorities are disproportionately affected, particularly black men.
The report shows that people in high-risk categories are taking steps to protect themselves, such as decreasing their sexual activity. Immunity from infection and vaccination are also helping drive down the numbers. After a mid-summer peak, cases dropped to about a third of where they were.
What Comes Next?
Monkeypox is endemic in many parts of Africa. It exists with little to no hope of total elimination. The strain currently jumping between people may bring about the same result here. Johns Hopkins Center for Health Security Director Dr. Tom Inglesby told the Associated Press that there's still hope of completely destroying the strain, but it will likely take years. He says the prevention methods employed in the States need to be intensified. Even then, Americans bringing the disease home from international travel remains a valid concern.
Marc Lipsitch, director of science in the CDC's disease-forecasting center, agrees that the virus will be around for the foreseeable future, noting that the agency sees "no clear path… to complete elimination domestically."
What About the Rest of the World?
Globally, monkeypox currently appears in 106 countries. Of those, only seven traditionally report the virus. That means 99 nations on the planet have their own version of a pandemic for the disease that can, especially without proper treatment, be fatal. Brazil has the second-highest number of cases worldwide with over 7,800, which pales in comparison to the US. In Europe, Spain is the runner-up with just over 7,000 cases. To date, the CDC reports 26 deaths globally.
Copyright 2022, BrightPress.org