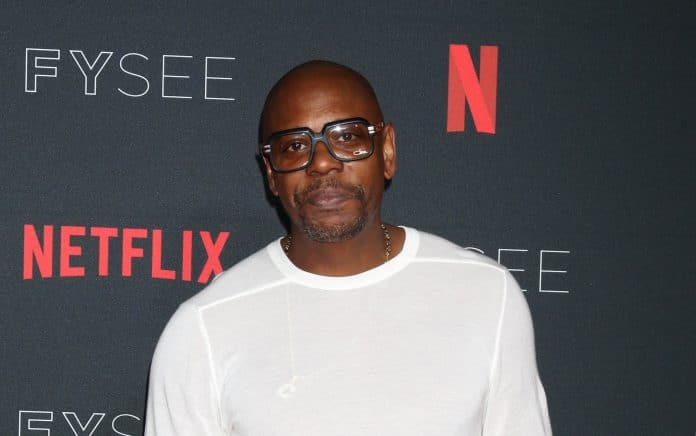 Stunning Discovery Proves Chapelle Assault Could Have Turned Deadly
(BrightPress.org) – In March, the entertainment world erupted when actor Will Smith walked onto the stage during the Oscars ceremony and slapped host Chris Rock in the face. Soon after the incident, some people wondered if Smith set a precedent that others would follow. On Tuesday night, May 3, video footage caught a man racing toward comedian Dave Chappelle during a live comedy stand-up routine in Los Angeles.
Dave Chappelle attacked on stage last night at the Hollywood Bowl pic.twitter.com/MszjDlxQ2N

— Barstool Sports (@barstoolsports) May 4, 2022
The New York Post said the man quickly approached Chappelle from his right. He temporarily knocked the comedian down after Chappelle joked about increasing his security due to transgender jokes in his Netflix specials. A number of people in attendance, including Rock, jumped to Chappelle's aid.
Police arrested 23-year-old Isaiah Lee and said he was allegedly carrying a replica of a handgun with a knife blade concealed inside it. People in attendance reported that event security was light. After rushing off the state, Chappelle's security team and others reportedly engaged with Lee physically. One of the alleged assailant's arms was broken, his right eye was swollen, and he had a bloody nose.
Soon after the incident, Chris Rock went on the stage with Chappelle and jokingly asked if the attacker was Will Smith. On Wednesday, comedian Howie Mandel said he believed the incident at the Oscars opened the floodgates for comedians to experience potentially violent encounters with individuals.
The Los Angeles County District Attorney's Office has declined to charge the alleged attacker with a felony, but misdemeanor charges are still possible. Would that be enough?
Copyright 2022, BrightPress.org