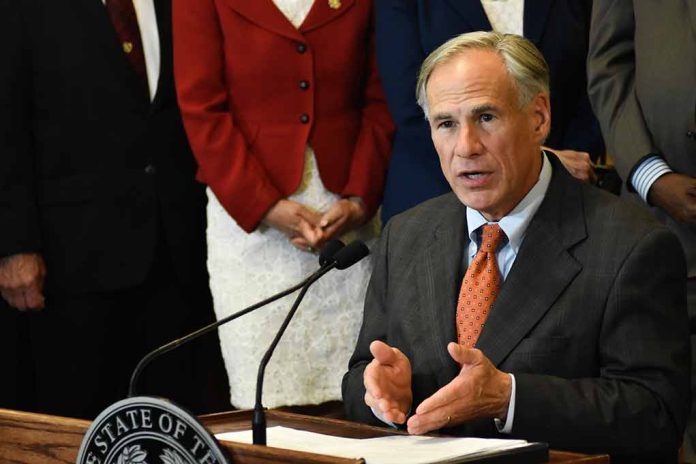 (BrightPress.org) – Chicago Mayor Lori Lightfoot sent a letter to Texas Governor Greg Abbott pleading that he stop sending more migrants to Chicago. Abbott has been sending buses of migrants to Chicago, New York City, and Washington D.C. as a part of his program to cope with the hundreds of thousands coming over the southern border. In her letter, Lightfoot lamented the ~8,000 or so her city is struggling to deal with while ignoring the source of the problem: Joe Biden's open border policy.
Abbott has been bussing migrants since last fall and said he planned to continue to do so until the federal government secures the border. Lightfoot is on her way out after having lost her last re-election bid to her even-more-progressive opponent, Brandon Johnson. Johnson has a far-left plan to "integrate" migrants into Chicago. He wants them to have most of the benefits of American citizenship, including the right to vote in local elections and access to taxpayer-funded services. 
Lightfoot called the relocation of migrants "dangerous and inhumane" and lambasted Abbott, saying these people need food, water, clothes, and access to medical services. Curiously absent was any critique of the federal government for creating the draw by allowing cartels and traffickers who facilitate their migration to the United States from countries south of the border. 
Accusing Abbott of attempting to "cause chaos," her letter states Chicago is at a "critical tipping point" where they can't process or help the people coming. She accuses Abbott of being callous and uncaring while ignoring any of the root causes of the issue. She demands dignity and respect for these people while ignoring that it is her party using them as a new underclass of needy dependents whom they anticipate will vote for more Democrats. 
Calling the immigration issue a "national challenge," Lightfoot still misses the most obvious solution: shut the border, refuse to admit asylum seekers, and stop letting people into the country to be used as political props around the country. 
NYC Mayor Eric Adams has expressed similar sentiments as some 40,000 migrants are currently being housed, fed, and financially supported by New York infrastructure and tax dollars. Democratic leadership doesn't even acknowledge the problem. 
Copyright 2023, BrightPress.org