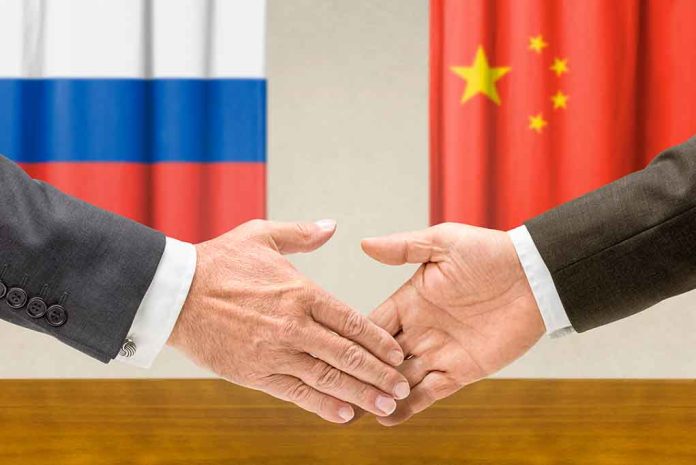 America's ENEMIES Just Showed Their True Colors
(BrightPress.org) – In early February, Russian President Vladimir Putin and Chinese President Xi Jinping met in China to sign a statement declaring their "no limits" partnership. Three weeks later, Russia launched an invasion of Ukraine that is now in its seventh month.
Since then, the Chinese haven't directly criticized the aggression, but they also haven't withheld their support. In late June, the two authoritarian leaders conspired to develop a new currency to get around Western sanctions and compete with the dollar. Now, they could align even more closely.
Beijing has been careful not to publicly side with Moscow over Russia's ongoing invasion of Ukraine, but the Kremlin says it has China's backing. https://t.co/ObLMpfC4QH

— Newsweek (@Newsweek) September 13, 2022
All signs indicate China is backing Russia as the two leaders prepare to meet in person for the first time since February. On Wednesday, September 14, Xi arrived in Kazakhstan for the annual leaders' gathering of the Shanghai Cooperation Organization. Putin confirmed he'd meet with the communist leader during the summit.
Newsweek reported that recently, China's third-ranking communist party member Li Zhansu met with Putin and other politicians in Moscow. Li stated his country supported Russia in areas of vital interest, especially pertaining to Ukraine. He said NATO was expanding its presence near Russia's border, causing a threat to its security and citizens. In other talks, Li said China should find new ways to partner with Russia.
Copyright 2022, BrightPress.org