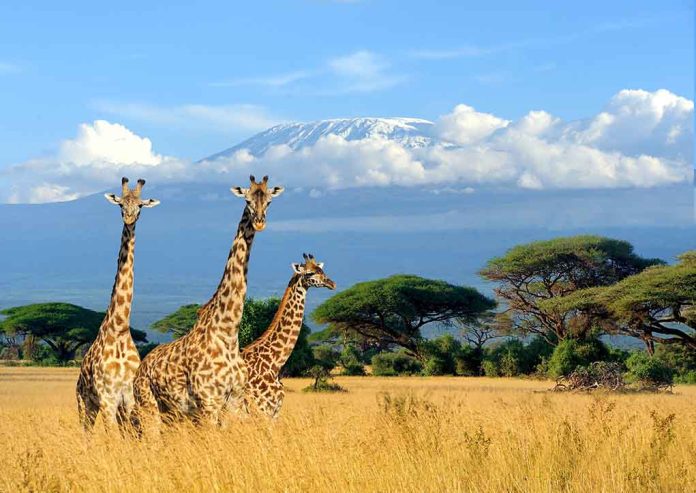 China Plans Its Next Move – On Africa
(BrightPress.org) – While the White House foreign affairs team focuses on Russia and Ukraine, some experts are warning President Joe Biden's administration against neglecting China's growing influence in Africa. In recent months, the Chinese have moved in on the Horn of Africa.
Bab el-Mandab is a vital strategic international trade route. China could seize control of the shipping lane and interests in the Red Sea and the Indian Ocean from Sudan to Kenya. That would allow the Chinese Communist Party to control the trade of fertilizers, grains, and energy.
We are genuinely happy that the first China-Horn of Africa Peace, Good Governance and Development Conference has been a success and a joint statement was released by consensus. pic.twitter.com/7ZMdRuuVyg

— Spokesperson发言人办公室 (@MFA_China) June 23, 2022
China has been a trade partner in Africa for a long time. Yet, for the first time, they are involving themselves in African politics. The policy change comes as Xue Bing, China's special envoy to the Horn of Africa, held a summit during which he claimed his country wants to play a larger role in the peace and development of the area. Foreign ministries from Ethiopia, Sudan, Somalia, South Sudan, Kenya, Uganda, and Djibouti participated in the Chinese-hosted event.
Many are expressing concerns that China may use its military to conduct operations that would make Africa's governments new allies, rather than to promote peace in the region. Xue said each country is responsible for resolving their differences but stressed that China would mediate conflicts to help them arrive at solutions. Additionally, the Chinese envoy said its country would continue its massive investment in roads, railways, and shipping ports throughout the region.
Copyright 2022, BrightPress.org