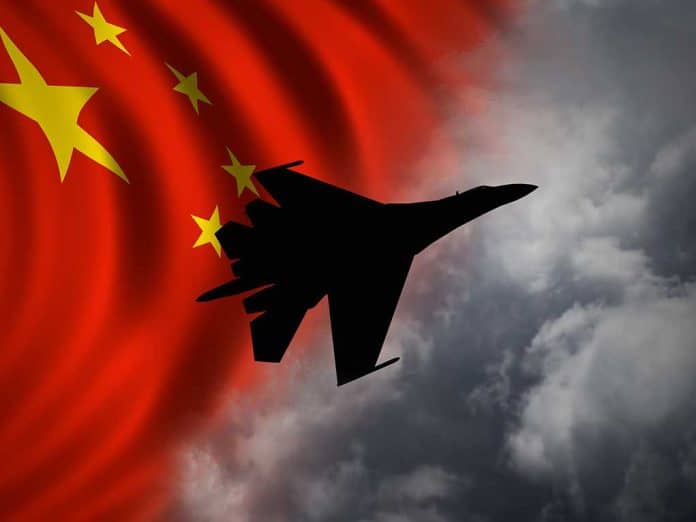 (BrightPress.org) – When the Chinese civil war ended over 70 years ago, Taiwan governed itself as an independent country. In recent years, the Chinese communist government has increased its "one China" rhetoric, claiming Taiwan as one of its assets. In recent days, Chinese officials began sending Taiwan a new message.
The communist military flew a massive number of warplanes over the small island's defense system. The show of force may be a signal something is about to change in the relationship between the two countries.
By dispatching 149 warplanes near #Taiwan island since Oct 1, the #PLA sent strong warning to the Taiwan secessionists &their foreign supporters. China will take all measures necessary to crush any ''Taiwan independence'' attempts, which is doomed to fail. pic.twitter.com/jVXCw7B5pP

— Ambassador Deng Xijun (@China2ASEAN) October 6, 2021
Is China testing the water to see what kind of response Taiwan might give if the communist country pursues military action? Beijing is clear it wants absolute dominance of the island and its people. The Chinese military flew close to 150 planes over Taiwan during the last week including fighter jets, bombers and other military aircraft.
Experts suggest that the two countries could be on a collision course for disaster. On the one hand, China could be normalizing a new behavior. On the other hand, the move could be in preparation for a much more significant escalation; in the wake of America's renewed focus internally after that botched military withdrawal from Afghanistan, China could be shifting gears. The United States and Taiwan enjoy a unique relationship. While the US protects Taiwan, it also doesn't officially recognize the government.
On Monday, Taiwanese officials said they were preparing for war with China.
Copyright 2021, BrightPress.org