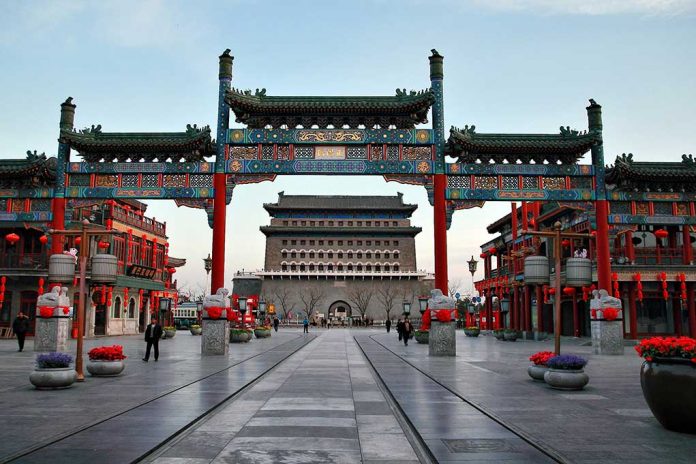 (BrightPress.org) – Over the last two decades, the relationship between the US and China has become more adversarial despite their co-dependent economies. In the previous four years, former President Donald Trump had begun to decouple America's reliance on China.
When the United States creates a vacuum in international affairs, one can bet that China will find a way to fill the void.
https://twitter.com/nancyjhopkins/status/1428347783178772481
On Wednesday, August 18, foreign policy experts warned that China is on the move due to Joe Biden's botched withdrawal from Afghanistan. China appears to be using perceptions that the United States is no longer reliable to press its influence and destabilize relationships between Asian and the Middle Eastern countries. On Wednesday, China's President Xi Jinping spoke with the Iranian and Iraqi presidents to express his support for their shared concerns.
Chinese state-controlled media blasted the United States, claiming it can't win a war anymore. Chinese propagandists questioned if our country can't confront a small and unsophisticated adversary in Afghanistan, how could we challenge China and Russia? The communist regime suggested Taiwan shouldn't expect US protection. China considers the small island its territory under the One China policy.
Experts suggest that Taiwan is not the current focus of China. Instead, it's increasing its economic prowess in Pakistan through the Belt and Road initiative. China plans to expand its economic stronghold over trade routes across Asia, Africa and Europe. Last month, Chinese officials met with the Taliban as they marched their way across Afghanistan. The Chinese goal is likely to prevent Afghanistan from affecting its border security and the Belt and Road infrastructure strategies currently underway.
Copyright 2021, BrightPress.org