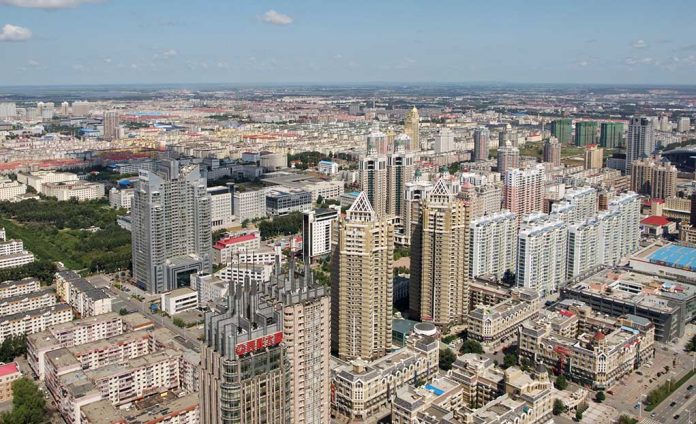 (BrightPress.org) – On January 23, 2020, China completely locked down the City of Wuhan for 76 days to prevent the spread of COVID-19. In April, the Chinese communist government began lifting the restrictions and lockdowns it had imposed nationwide.
On Wednesday, September 22, China's National Health Commission reported that three of 16 local cases appeared in Harbin, China. The northern Chinese city boasts a dense population of 10 million people. Local officials began a partial citywide shutdown in response to the small number of infections emerging in the area.
Chinese city of 10 million shuts down after first COVID-19 cases since February https://t.co/iql5Kax3hj

— MSN (@MSN) September 22, 2021
In response to the new COVID infections, local officials ordered people not to leave the city unless it was essential. In addition, local authorities ordered all religious and indoor public venues closed immediately, and they limited tourist locations to 50% capacity. All schools from kindergarten through high school closed for at least one week.
It's impossible to know where the small number of cases came from, but officials aren't wasting time trying to stop the disease dead in its tracks through harsh government crackdowns. Some people speculate an outbreak in Fujian could be the culprit. Others suggest the cooler weather is playing a role as people are spending more time indoors.
Copyright 2021, BrightPress.org