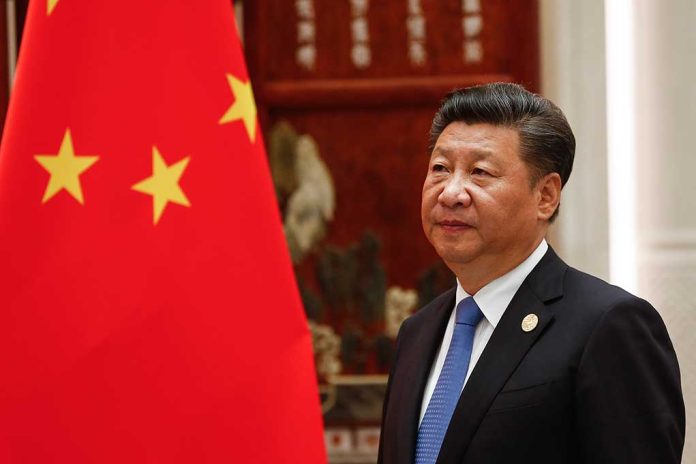 China Sends CHILLING Message to US and Pelosi
(BrightPress.org) – Reports during the week of July 18 revealed plans for Speaker of the House Nancy Pelosi (D-CA) to stop in Taiwan during a trip to Asia in August. The news provoked a swift response from China. Ministry of Foreign Affairs spokesperson Zhao Lijian expressed opposition and warned that Beijing would take action if the visit occurred.
Chinese Response
Zhao asked the US to honor the One China policy, not encourage Taiwan's independence. He called the proposed trip by the speaker a violation of the agreement and warned it would damage relations between Beijing and Washington. The spokesperson noted that officials would see it as a failure to respect China's stance on Taiwan.
The Chinese Communist Party (CCP) believes it has authority over the island. Traditionally, the US has agreed not to get involved in relations between the two countries and it does not officially support Taiwan's independence. Still, the US does provide arms to the island to allow it the ability for self-defense.
Beijing is currently increasing its warnings to the US about Pelosi's plans. White House officials say the messages keep getting stronger and are more intense than in previous times when the country has been upset over US-Taiwan interactions. Insider sources told the Financial Times that Chinese leaders are even hinting at a potential military response, which could mean they will block her from landing on the island. It may also indicate more serious potential moves, such as the interception of the US speaker's aircraft.
US Response
National Security Council (NSC) officials reportedly want the trip canceled due to the tensions it is causing. However, they refused to comment publicly, saying only Pelosi could decide for herself.
While speaking to reporters on July 20, President Joe Biden indicated he intends to have a telephone conference with Chinese President Xi Jinping in the coming weeks. The meeting will likely include discussions about Taiwan. When asked by reporters about Pelosi's trip, the president said, "the military thinks it's not a good idea right now."
Taiwan's Response
Taiwan maintains it is an independent nation and insists it will fight for its freedom, even if this requires military action. Still, officials in Taipei are worried about China's response if the visit goes ahead. At the same time, however, they want it to happen because they believe a cancellation would give in to Beijing's demands, making it seem like the CCP has some control over how the US and Taiwan interact. It would show that Chinese intimidation works on the US, which could lead other nations to back away from the island out of fear.
The island began conducting air raid drills on July 25. However, Taiwan has been mobilizing its military in response to China's aggression for some time now.
Pelosi's Response
The speaker hasn't confirmed the rumored plans to visit Taipei. A reporter asked about her trip in her weekly press conference on July 21. Pelosi responded that she doesn't talk about her travel itinerary because "it's a security issue." She alluded to Biden's comments about visiting the island by saying she hadn't heard anything directly from him.
Without direct confirmation from any official that the speaker is going on this trip, all the posturing about it may be for nothing.
Copyright 2022, BrightPress.org