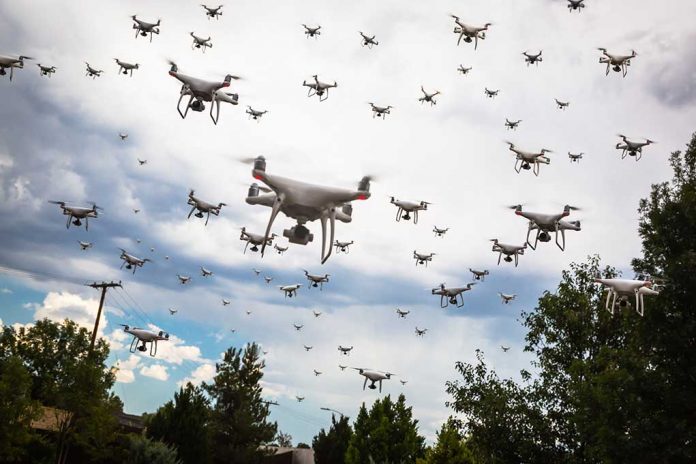 (BrightPress.org) – Over the last decade, China's government has invested large sums of money in its military. More recently, the communist country has shelled out billions of dollars to upgrade fighter jets, drones, stealth capabilities and other military hardware. On Tuesday, September 28, the communist regime shared some of its newest military hardware as the country opened its largest air show for the first time since the pandemic began in late 2019.
China plans to unveil drones, moon rocket at air show} https://t.co/UpPKRcCYAX

— CTV Lethbridge (@CTVLethbridge) September 28, 2021
The military revealed a new drone that could fly for 20 hours at 50,000 feet. The unmanned aerial device can carry advanced electronics, radar, air-to-ground missiles and more. In addition, the Chinese air force showed off a new electronic warfare plane and plans to unveil a new manned rocket capable of carrying a massive 25-ton payload into space. It's unknown who the Chinese may try to sell the drone to in the coming months and years.
The 13th China International Aviation and Aerospace Exhibition runs from Tuesday through Sunday. In recent years, the world's most populated country has become more active and hostile in the Chinese sea and other territories. The Biden administration said the region is America's biggest current threat. The United States recently struck a controversial deal to supply Australia with nuclear submarine technology to combat the world's largest and most influential communist country.
Copyright 2021, BrightPress.org